View your Commonwealth Assistance Notice (CAN)
Your Commonwealth Assistance Notice will be available to you after the census date if you have FEE HELP or VET FEE HELP. You will receive an email notification when the form is available to you in my Student Centre.
Your CAN includes important information about your enrolment, any HELP debt you have incurred, loan fee you may have incurred and/ or any student contribution amounts you have paid.
Steps: Login to my Student Centre by going to mySC.federation.edu.au
Enter your User ID number (student ID) and Password, then select the sign in button.
If you are having trouble logging into my Student Centre please contact the Service Desk or 1800 333 864 (1800 FED UNI).
How to view a Commonwealth Assistance Notice (CAN)
Select the Campus Finances tile.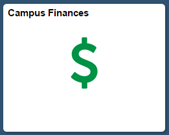 From the menu on the left hand side, select Online CAN.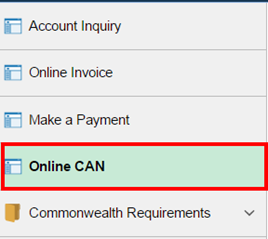 Click the View link.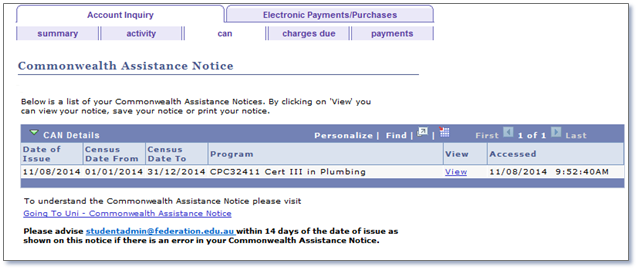 A PDF version of your CAN will appear in another window provided you have the appropriate software.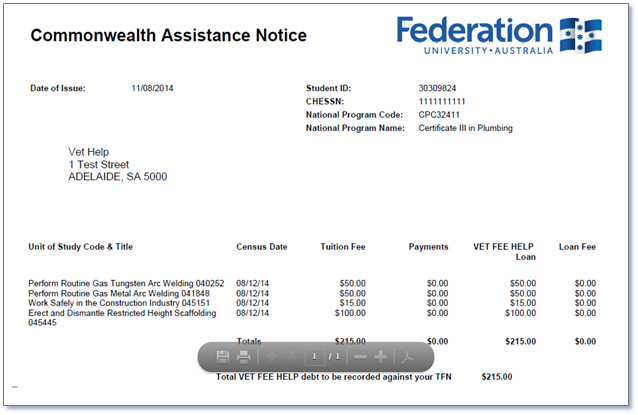 Click on the home icon

to return to the Home page.