Felstead, Karen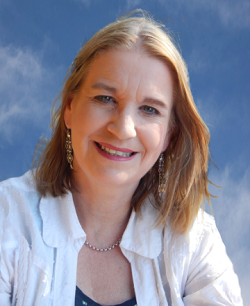 Position:
Lecturer, Literacy (including Early Childhood Education)
Program Leader, Bachelor of Education Programs
Study area: Education
Location: Mt Helen Campus, T Building, Room T232
Phone: 5327 6167
Email: k.felstead@federation.edu.au
Qualifications
MA Applied Linguistics - University of London - 2005
Masters of Education - University of Ballarat - 2001
Bachelor of Education - University of Ballarat - 1989
Graduate Diploma of Music - University of Ballarat - 1984
Diploma of Teaching Primary - State College of Victoria: Toorak - 1981
Teaching
Programs
Bachelor of Education (Primary)
Bachelor of Education (P-10)
Courses
English as an Additional Language or Dialect (EDBED3014)
Biography
Karen has an extensive teaching background in primary schools in Victoria and an early childhood and primary setting in London. Karen has postgraduate studies in Education with a focus on Information and Communication Technologies (ICT) and postgraduate studies in Applied Linguistics, focusing on the language acquisition and literacy development of young children through both a psychological and socio-cultural lens. Karen has worked at FedUni since 2007, teaching across several programs to Masters Level. Karen is currently teaching in the Bachelor of Education programs. Karen is completing a doctorate focusing on very young mothers and their discursive positioning in society.
Research interests
Early childhood development and education
First and second language acquisition of young learners
Literacy development in the school age years
Classroom pedagogies and multiliteracies
Academic and personal literacies of pre-service teachers
Supervision
Masters of Educational Studies Minor Thesis completions:
Mothers discuss their children beginning primary school: A case study of perspectives mothers have when their children begin formal schooling.
Teacher understandings of literacy in the context of contemporary literacy education.
From Pergamum to Pallanteum: a journey across the landscape of language acquisition and the teaching of grammar.
The influence of music on preschool children's artistic expression.
Teachers' perceptions of the use of oral feedback to assist young learners in the acquisition of written language.
Masters of Educational Studies Minor Thesis current:
Graduate kindergarten teachers' understandings of ICT use in outdoor spaces.
Publications
Drake, P., Behrenbruch, M., Felstead, K., & Beveridge, L. (2011). The view from over here is different: relations between doctoral study and professional practice. Work Based Learning e-Journal, (2)1.
http://wblearning-ejournal.com/archive/10-10-11/E3004%20rtb1.pdf
Associations
Australian Teacher Education Association (ATEA)
Primary English Teaching Association Australia (PETAA)
Motherhood Initiative for Research and Community Involvement (MIRCI)