Promote a FedUni event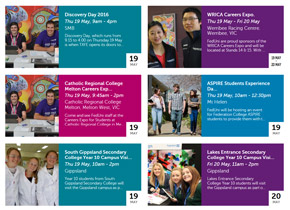 The promotion of events is now managed within the Client Relationship Management (CRM) system. Staff wishing to promote an event must first submit the details in the CRM. The item must be approved by an authorised person and may then be published to the FedUni website. Please note that, once approved, it may take up to one hour for the item to appear on the FedUni events web page.
Submit an event
Non CRM account holder
Access to the CRM is not automatic. Staff wishing to submit events must first have a CRM account created.
Complete the CRM user access form (pdf, 93kb)
The form must be approved by the relevant manager
Submit a request in the Service Desk Portal, asking that a CRM account be created. Attach the approved form to the request.
CRM account holder
What has changed
Events entered into the CRM (and happening in the next 7 days) will appear at the bottom of the daily FedNews email to staff.
Events previously submitted via FedNews events functionality will be transferred to the CRM.
If you have any queries please submit a request via the Service Desk Portal.