Federation TAFE teacher set to share his skills on the world stage
14 October 2022
---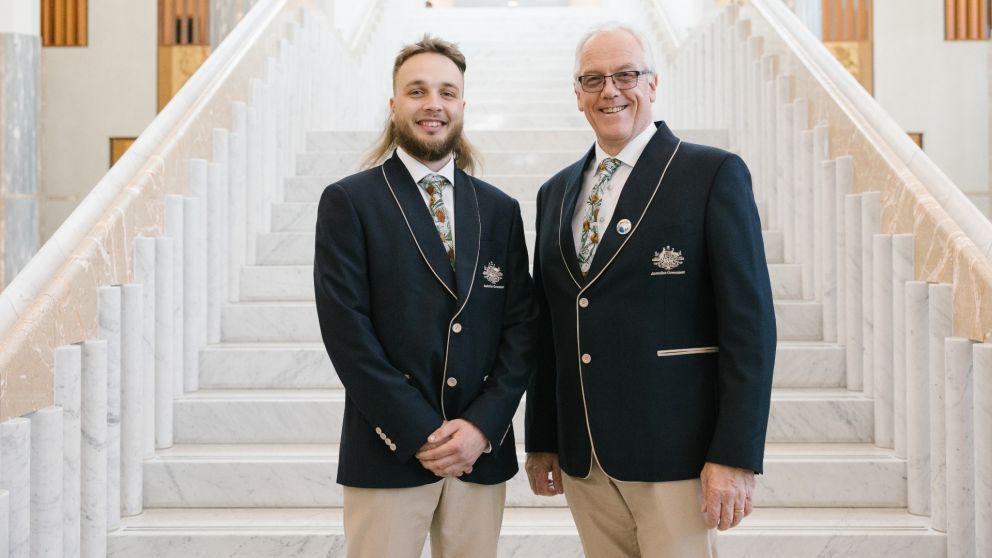 Federation TAFE automotive teacher, John Francis, is set to share his expertise on the world stage as he prepares to be a judge at the WorldSkills International event in Germany.
The WorldSkills competition runs from September to November and sees 15 of Australia's best young apprentices and trainees, known as 'Skillaroos', compete against their counterparts from 60 other countries in the hope of becoming World Champions in their chosen trade or skill area.
The Automobile Technology discipline that John will judge at takes place in Dresden from October 25 to 27. This year, John has worked closely with Skillaroo Nicholas McLaren, to ensure Nick's ability is at international standard as he represents Australia in the field. Having worked in the industry for over 40 years, John brings significant automotive experience to his role as WorldSkills Expert and is well placed to help Nick excel.
John has a long association with WorldSkills, originally competing as an apprentice in 1983 and winning a silver medal. For the past 15 years he has acted as both a chief judge and automobile technology expert representing Australia at two international competitions in Brazil in 2015 and Russia in 2019.
John has also mentored competitors for national and international competitions, coaching them to gold medals and Medallions of Excellence.
Beginning his career on the tools himself, John was later an automotive technician and service manager before starting university at 40, studying a Bachelor of Education/Bachelor of Technology.
John has been teaching for the past 17 years, working with pre-trade to post-trade apprentices. Working at Federation TAFE has allowed John to share his experience with others and pass on skills and knowledge about the automotive trade, equipping his students to become successful tradespeople. Seeing students finish their studies and becoming fully qualified is a highlight of his job.
John currently teaches the Certificate III in Light Vehicle Mechanical Technology and VicRoads Licenced Vehicle Tester programs at Federation TAFE in Ballarat where he continues to share his wealth of automotive knowledge with the latest generation of mechanics.