Tackling demand for childcare workers in Ballarat and the Wimmera
15 October 2021
---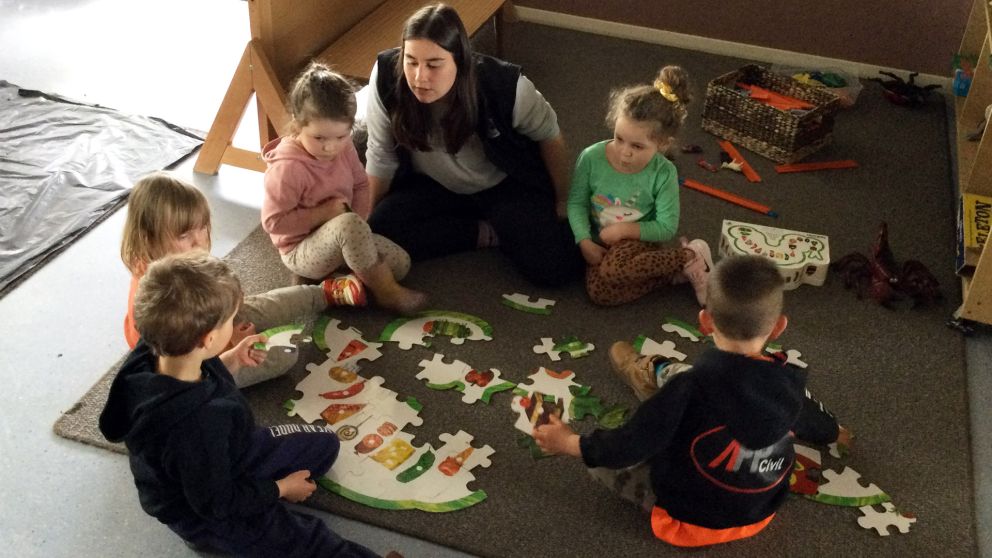 With the demand for childcare workers expected to grow by 9,000 jobs within the next two years, Federation TAFE is working with local childcare providers in Ballarat and the Wimmera to attract more people to the industry.
Over the past year, Federation TAFE has seen a 52 per cent increase in enrolments for the Certificate III and Diploma in Early Education and Care courses at the Ballarat and Wimmera campuses.
Nationally, jobs in early childhood education are expected to grow by 22 per cent or 9,000 jobs by 2023, according to the Australian Industry and Skills Committee.
Despite the increase in student numbers at Federation TAFE and the strong demand for skilled workers within the industry, there is still a shortage of early childhood educators for local childcare providers across the region.
Federation TAFE student, Hannah Kozaris, took the opportunity to study early childhood education and care to enter the growth industry.
The 23-year-old chose to study with Federation TAFE due to the hands-on and practical nature of the course, which includes a mandatory placement at a childcare centre.
Hannah gained employment on day 2 of her placement at the Ballarat Childcare Cooperative.
Ballarat Childcare Cooperative Director, Sue Hepworth, said Hannah was extremely professional, very reliable and the 'general all-round package'.
A 35 year veteran in the childcare industry, Ms Hepworth encourages those looking for a rewarding career to study early childhood education as local employers are seeking skilled staff.
For more information about studying early childhood education courses at Federation TAFE visit: https://study.federation.edu.au/stream/Community-and-children's-services
Quotes attributable to Federation University Pro Vice-Chancellor (Vocational Education and Training) and CEO TAFE, Liam Sloan
"The childcare industry is growing rapidly and there is a strong demand for skilled childcare workers."
"We provide practical, hands-on learning to put our students in the best position possible to get a good job at the end of their studies."
Quotes attributable to Federation TAFE student, Hannah Kozaris
"Early childhood educators are so important in the community; we provide families a safe and nurturing place for them to leave their children throughout the day."
"Studying through TAFE gives you so many opportunities to forward your learning in your chosen course and you'll always feel encouraged and supported to achieve your best."