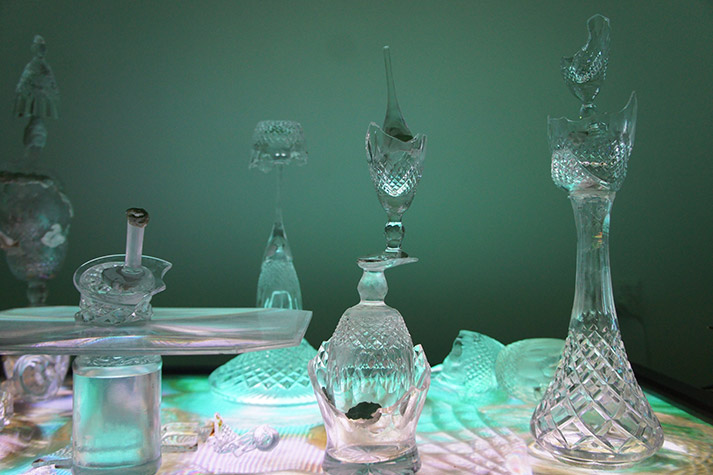 Dylan Martorell
Guirguis New Art Prize 2015
Dylan Martorell's work incorporates sounds, found materials and objects collected from a broad range of sites across the globe to create multi-user sound-based installations. Often inviting the viewer to touch objects connected to a microcomputer, a host of conductive opportunities are created within an interactive immersive environment of sound circuitry. Incorporating ideas of upcycling, sustainability and DIY self-sufficiency, Martorell interests also include the way in which music can be a tool for creating cross-cultural improvised collaborations.
Dylan Martorell's previous work has given voice to found objects gleaned from his various field trips through Thailand, India and Indonesia. Using these materials sourced from a variety of sites such as abandoned housing estates, Buddhist temples and beachfronts as part of a series of projects using site specific found materials, he creates multi-user sound based installations. Sourcing and capturing particular sounds in Chiang Mai, Jogjakarta, Kochi and Taichung, he recorded and replayed the sounds of a range of daily activities including bicycle bells, children singing and goats on the street - sounds of the everyday and the sonic identity of place.
In his new work for GNAP15, Dylan Martorell will combine previous with newly collected materials and objects collected from the streets of Melbourne, reflecting his added concerns of the gentrified detritus and rapid evolution of technologies by an increasingly wasteful and throwaway society.
Image: lliminator detail B, 2014 solar shattered glass, gif & plasma screen. Courtesy the artist