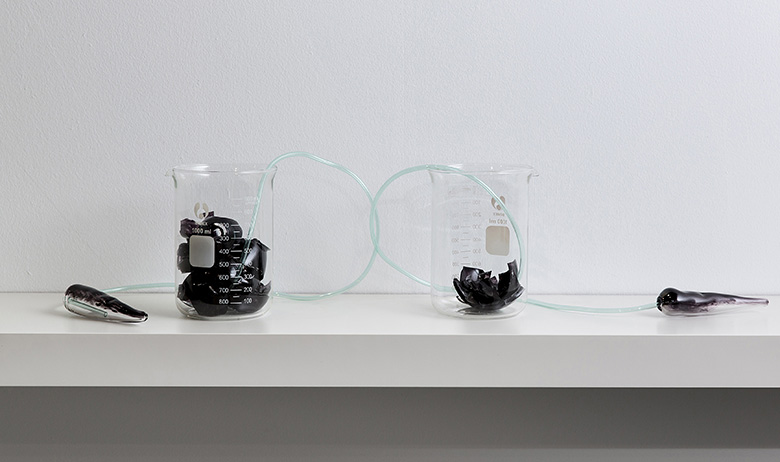 GUIRGUIS NEW ART PRIZE (GNAP) 2017
GNAP17 WINNER: YHONNIE SCARCE
GNAP is a national, biennial, acquisitive, contemporary art exhibition and $20,000 prize, generously sponsored by local surgeon and philanthropist, Mr Mark Guirguis, administered by Federation University Australia, GNAP is presented across two sites, at FedUni's Post Office Gallery and the Art Gallery of Ballarat.
Yhonnie Scarce was announced as the winner of GNAP17 at the exhibition opening at the Art Gallery of Ballarat for The More Bones the Better, 2016 hand-blown and found glass. More about Yhonnie Scarce.
See work by all GNAP17 finalists
GNAP19 is coming!
Above: Yhonnie Scarce, The More Bones, the Better, 2016 (installation view) six medical beakers, hand-blown and found glass and plastic tubing. Dimensions variable. Winner GNAP17. Collection: Federation University Australia.