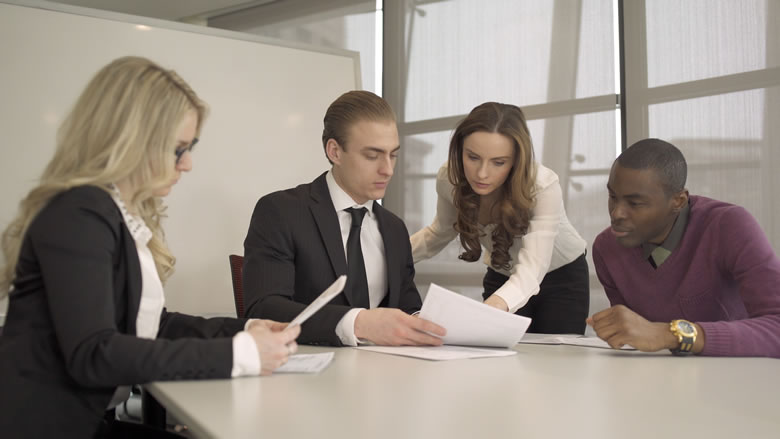 Laresa Kosloff makes performative videos, Super-8 films, hand-drawn animations, sculpture, installations and live performance works, all linked by an interest in the body and its agency within the everyday. Recurrent themes include humour and tension between received cultural values, individual agency and free will.
Her short film La Perruque, 2018 is made entirely out of commercial stock footage, generic material produced for corporate advertising, which is strangely artificial, simplistic and loaded with images of success and productivity. Kosloff uses this footage to tell the tale of an office worker who is secretly trying to write a novel during work hours. The silent footage has been dubbed using voice actors and assembled into a story that subverts commercial representations of office life.
The title refers to a French term that translates into 'wearing the wig', used to describe a situation of secretly working on personal projects during work time.
Listen to Laresa Kosloff talking about her winning video work La Perruque - audio 7:03 min)
Read audio transcript (docx, 42kb)
Image: La Perruque, 2018 (video still) 4K video Duration: 4 min Voice actors: Damian Walshe-Howling and Soula Alexander. Winner: GNAP19 Collection: Federation University Australia