Gippsland and Regional Studies Collection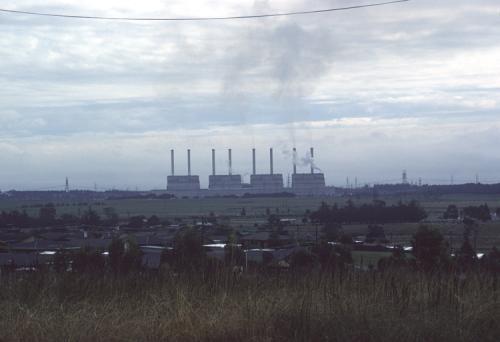 The Gippsland and Regional Studies Collection (GRSC) facilitates research into, and interpretation of, not only the Gippsland region, but also of rural and regional Australia. Present collection strengths include the history, literature, Aboriginal cultures, education, land use, environment and natural resources, and social structure of Gippsland.
These materials include unique photographs and maps of rural and regional Victoria with a focus on Gippsland from the mid-1880s to the 1980s. The photograph collection consists mainly of black and white photographic prints. There are also 35mm colour slides, colour photographic prints and transparencies and postcards. The images cover a large and diverse geographical area, reflecting industrial development, agriculture, country towns and people of the region. Some of the items are photographic copies of originals held elsewhere, such as the State Library of Victoria or a private collection. The maps generally relate to Gippsland and Victoria and include maps of varying scale.
The Collection is managed by the Library, and materials are only available for use within the Collection reading room.
The Collection's holdings can be identified through Library QuickSearch, Trove and the GippsDoc indexes. Digitised images can be accessed through Trove and ResearchOnline. However, most archival materials are not available digitally.
Updates on goings-on in the Gippsland and Regional Studies Collection can be found at the Friends of the GRSC facebook page.
Gifts and donations
The library accepts gifts and donations. You can find out more by reading the Library gifts and donations guidelines (pdf, 49kb).
Donations of relevant Gippsland-related materials are welcome. Please note that photographic material should be accompanied by descriptions identifying the photographer, subject, content location, and year, if/when possible.
Potential donors of material relevant to the scope of the Collection should complete the Deed of Gift of Library Materials form (docx, 1.3 mb).
The Library is also an eligible institution for donations under the Cultural Gifts Program (external website), which provides the donor with a tax benefit.
Opening hours
The Collection is available for use within the reading room:
Monday: 1pm - 4pm
And by appointment, Monday to Friday.
Contact us
The Centre is located in 1E-153 at Federation University Australia, Gippsland Campus, Churchill, Victoria.
Campus map (pdf, 1.99mb)
Email: grsc@federation.edu.au
Phone: 1300 552 567
Postal address
Federation University Australia
Gippsland Campus Library
Attn: Gippsland Regional Studies Collection
PO Box 3191
Gippsland Mail Centre VIC 3841