Coombs, Nicole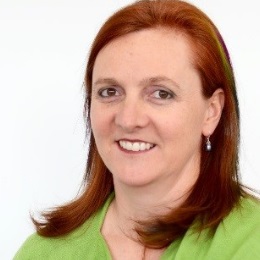 Phone: (03) 51228964
Email: n.coombs@federation.edu.au
Room: 2W140
Position: Lecturer
Discipline: Nursing
Qualifications
RN, MN, Grad.Cert Ed (Tertiary) in progress, Cert IV WT&A
Teaching areas
Health Promotion, determinants of health, clinical nursing
Grants and awards
Awards
Monash Health Staff Recognition Award (2013)- Integrity
Research interests
I am interested in Health promotion, health literacy and patient education in the emergency department. I would like to further develop my research into communication within the ED.
Areas of scholarship:
I am currently involved with the following research projects as part of a multidisciplinary team:
Title: Inter-professional student simulation experiences: Enhancing self-management of acute asthma through web based simulated resources. Principle Researcher: Professor Simon Cooper Role: interviewing supervision and data collection, publication writing
Title: Family Presence During Resuscitation (FPDR); development of education training program. Principle Researcher: Dr Joanne Porter Role: writing of scripts and scenario, film direction/acting and publication writing.
Publications
Journal articles
Coombs, N.M., Porter, J.E. & Beauchamp, A. (2016) ED-HOME: Improving educator confidence and patient education in the Emergency Department. Australasian Emergency Nursing Journal. Elsevier Ltd. Vol 19(3), pp133-137 DOI: http://dx.doi.org/10.1016/j.aenj.2016.01.002
Porter, JE, Miller, N. Giannis, A. Coombs, N. (2016) Family Presence During Resuscitation (FPDR): Observational case studies of emergency personnel. International Emergency Nursing. DOI: 10.1016/j.ienj.2016.12.002
Grants
2017- N. Coombs -ACU Early Career Academic Grant- Association of Commonwealth Universities- for ANEC conference in New Zealand in Sept, 2017- 2000GBP (approx. $3400 AU) Successful
2017 – Porter, J. Birks, M. Coombs, N. Family Presence During Resuscitation training and education of health professionals using the ER-DRIP education package - $40, 979.30 DHH Dementia Grant Dec 2106 Application number QH5D2YN. (Unsuccessful)
2017 –Porter, J. Peck, B. Mesagno, C. Coombs, N. Allen, L. Moore, K. Prince, N. Resuscitation teamwork and leadership during active duty and disaster management: An evaluation of training methods and personnel preparedness. - $79,978. Army Research Scheme (submitted 24/02/2017). Pending