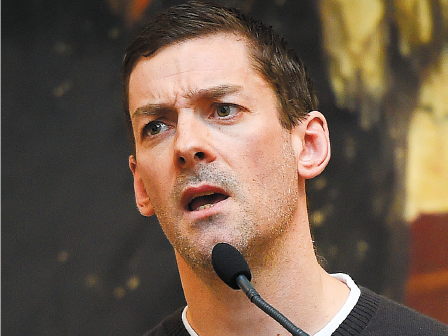 Mr Marcus Wills
Marcus Wills won the 2006 Archibald Prize for Portraiture with his work The Paul Juraszek Monolith based on an engraving by Marcus Gheeraerts the Elder.
The annual Archibald Prize is one of Australia's oldest and best-known visual arts awards.
Mr Wills studied art at one of Federation University's predecessors, the University of Ballarat's Horsham Campus, in the early 1990s before studying at the Victorian College of the Arts.
His work, which mixes figurative and realist styles, has been displayed in a number of solo exhibitions.
In 2017, Mr Wills was a finalist again in the Archibald Prize with his portrait of filmmaker Thomas M. Wright called Antagonist, Protagonist and again in 2018 with a painting of Lotte.
He is also the recipient of the renowned Brett Whiteley Travelling Art Scholarship, taking residency in Sydney and Paris.