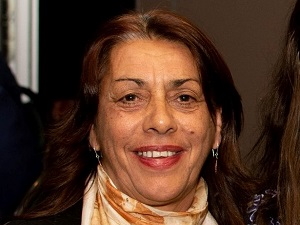 Image from the Federation University Historical Collection
Aunty Christine Johnson
Aunty Christine Johnson has been building community and delivering strong outcomes for Aboriginal and Torres Strait Islander students at Federation University since 2012.
Her passion, empathy and commitment to the values of education are recognised across the board, playing an instrumental role in the success of a new Koori Unit in Gippsland.
She works with local primary schools, Indigenous families, Kurnai Secondary College and the community to engage and support families as their children enter secondary school.
Aunty Christine's passion for community engagement and broad knowledge of Aboriginal heritage and culture have proved successful as conduits for engagement and collaborative working.
Her work has a wide impact as she is also a Parent Educator at The Smith Family - a national, independent children's charity helping disadvantaged Australians to get the most out of their education.