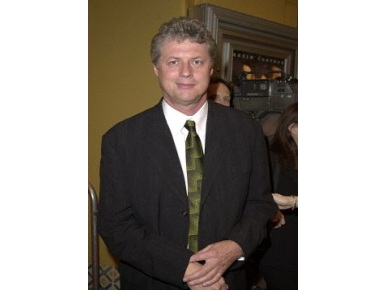 Image from the Federation University Historical Collection
Dr Roger Donaldson
Roger Donaldson is one of Hollywood's most celebrated directors having led a number of blockbusters including Dante's Peak, Cocktail and The Bounty.
Born, raised and educated in Ballarat, Mr Donaldson studied geology at the School of Mines Ballarat before following his passion for the arts.
His career progressed in steps, starting as a photographer in Nelson and Auckland and then moving on to television advertisements before a series of self-funded adventure documentaries.
Hollywood beckoned and in 1984 Mr Donaldson was invited to direct Anthony Hopkins and Mel Gibson in The Bounty. He then went on to direct Marie (1985), No Way Out (1987), Cocktail (1988), Cadillac Man (1990), White Sands (1992), The Getaway (1994), Species (1995), Dante's Peak (1997), Thirteen Days (2000), The Recruit (2003), The World's Fastest Indian (2006) and The Bank Job (2008).
In recognition of his eminent service and contribution to the arts, the university honoured Mr Donaldson with the degree of Doctor of Arts Honoris Causa in 2011.