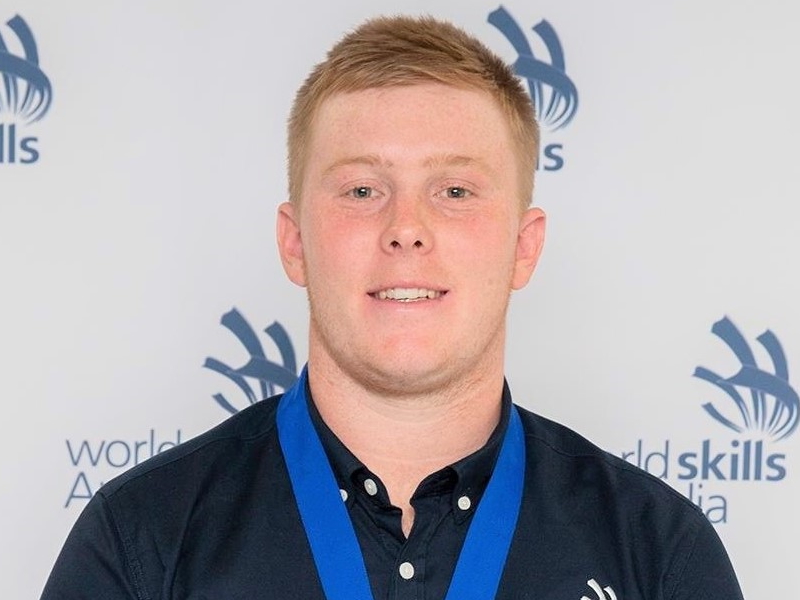 Mr Paul Coon
Federation TAFE Alumnus Paul Coon represented Australia at the 45th WorldSkills International Championships in Russia in 2019.
Paul was one of 15 Australian apprentices and tradespeople selected to compete in the international event.
He demonstrated his outstanding trade skills, placing 8th in the bricklaying division against bricklayers from across the country including China, Russia and the United Kingdom, winning a medallion of excellence.
Paul was given four days to complete a range of different builds, all testing essential and creative skills.
He was selected to represent Australia after his performances in the regional and national competitions, winning gold in bricklaying in both events.
Throughout his competitions, Paul was supported by Federation University Trade Teacher Peter Eltringham and was working at Norm Knights.