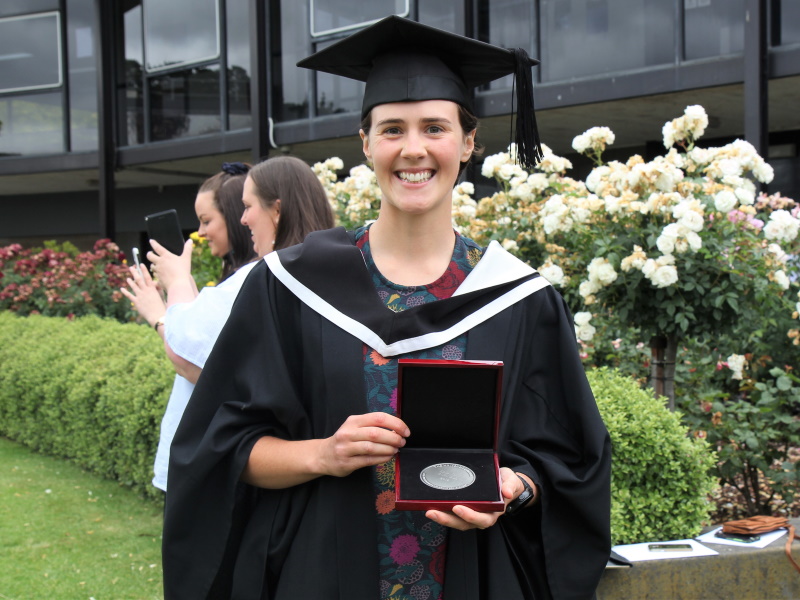 Ms Elsa Burnell
Alumna Elsa Burnell was awarded the Federation University Medal during a graduation ceremony at our Gippsland Campus in 2019.
Miss Burnell, who graduated with a Bachelor of Environmental and Conservation Science degree with a grade-point-average of seven, has since undertaken research to develop a better understanding of predator-prey interactions, providing new insights into ecological theory.
"I think at a small university you get great access to that knowledge base and all the field trips gave me a really practical chance to learn."
The Longford student was also among 12 undergraduate students who participated in a three-week study tour of Nepal during her studies, focusing on the community's approach to wildlife conservation.
Alongside her studies, Miss Burnell volunteered with Phillip Island Nature Parks and Intrepid Landcare.
She now works with the West Gippsland Catchment Management Authority as a river and wetlands project officer.
The university-wide medal is awarded based on academic merit, as well as community involvement outside of studies.