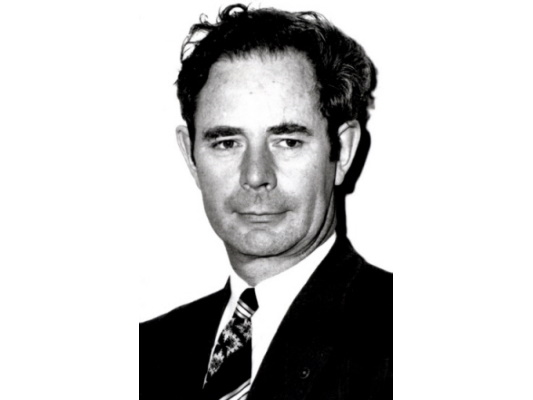 Image from the Federation University Historical Collection
Dr EJ (Jack) Barker, OAM
Jack Barker is a distinguished figure in the history of the School of Mines Ballarat (SMB).
His name is etched into the history of the university with the E. J Barker Library at Mt Helen named in his honour.
Widely recognised as an outstanding principal of his time during 1964-1976, Mr Barker was also the Deputy Principal and a Lecturer in Mechanical Engineering at SMB.
During his long-standing career spanning 50 years at SMB, Mr Barker also saw the development of the university's higher education campus from a paddock into educational facilities at Mt Helen.
He was a Foundation Director of BCAE from 1976-1987 and a Member of SMB Council from 1976-1994.
In 1991, Mr Barker was Awarded the Medal of the Order of Australia for service to education.
His outstanding contribution to education, in particular to Ballarat, was again recognised by the university in 2005 with an Honorary Doctorate.