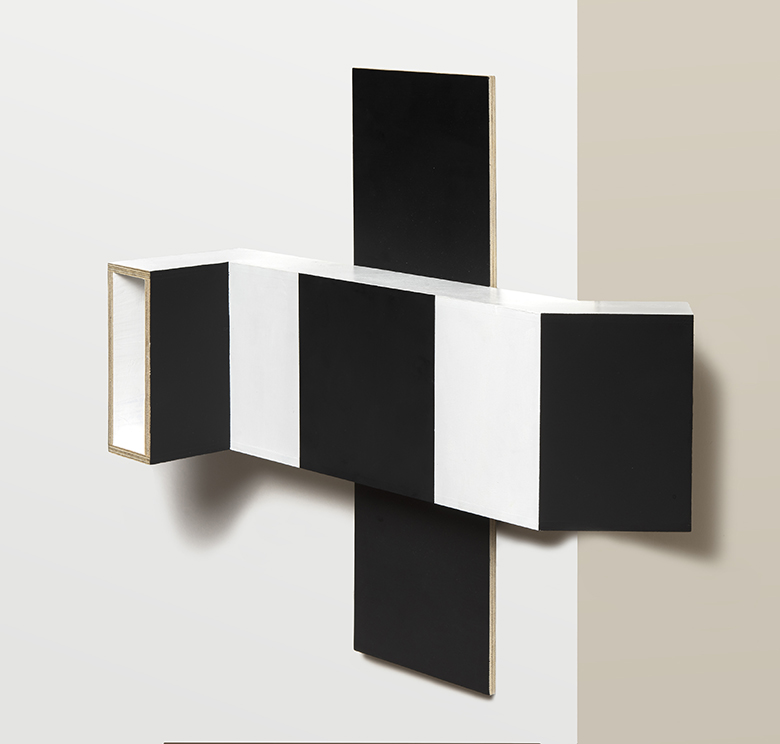 Peter Vandermark
GNAP 17
Canberra-based Peter Vandermark's practice explores the interplay between function and form, with a sustained and often humorous engagement with the modernist desire to integrate art and life on both the domestic level of design and the larger, more public level of architecture.
Arguing that the human body is never far from the sculptural environment even if it remains unseen, in Vandermark's view 'sculpture' is always a study in proxemics, human proxemics - a theoretical science about the use of space, the way people interact with others in daily life, as well as the way they organise personal living and public spaces.
Understanding the gallery as one of these spaces, his work provides audiences with divergent opportunities to consider their physical selves in relation to his work and its positioning within the space of presentation.
With Malevich and constructivism in mind, Vandermark's new works and idiosyncratic periscopes, present as inoperative sections, each with its own colour, curious angle and distinctive character that against the odds of design actually 'function', albeit not always according to expectations.
Image: Predestination (black & white), 2016, plywood, acrylic mirrors, acrylic paint, 176.5 x 140.5cm. Courtesy the artist and Olsen, Sydney.