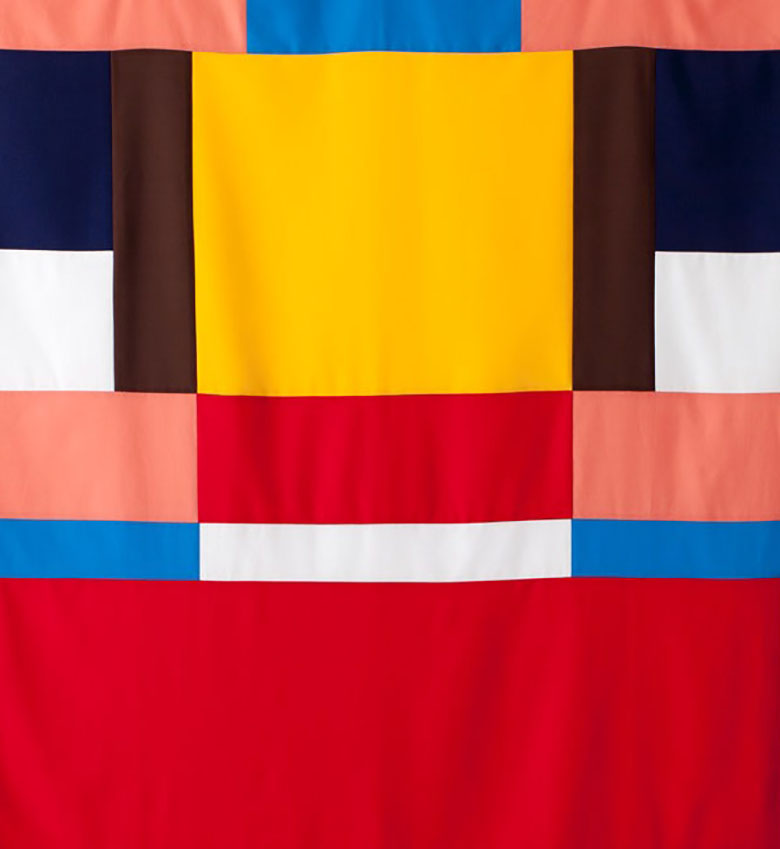 Esther Stewart
GNAP 17
Esther Stewart is interested in exploring domestic spaces through the dimensions of abstraction as a way of questioning gender, socialised gender roles, ownership, hidden histories, privacy, and personal and cultural identities. She often uses the visual languages of Hard Edge Abstraction and Minimalism – both traditionally male-dominated historical movements. While her paintings examine the endless possibilities offered by the visual language of architecture, design and geometry. In her hands, the axioms of Euclidian geometry result in new and utopian interiors that are at once, impenetrable and inviting.
The illusion of three-dimensional space, intuitively appealing systems, deductions and propositions, play out in seemingly limitless permutations and unusual colour combinations - invoking a complex genealogy of historical references and techniques, including; Islamic mosaic, Russian Suprematism and Constructivism, and Neo Geo & Memphis Group design from the 1980s.
Esther Stewart currently lives and works in Daylesford, Victoria and is represented by Sarah Cottier Gallery, Sydney. In 2015 Stewart was awarded the prestigious Sulman Prize.
Image: Domestic Bliss: Flag 1 (detail), 2015, fabric, 176.5 x 140.5cm. Courtesy the artist and Sarah Cottier Gallery