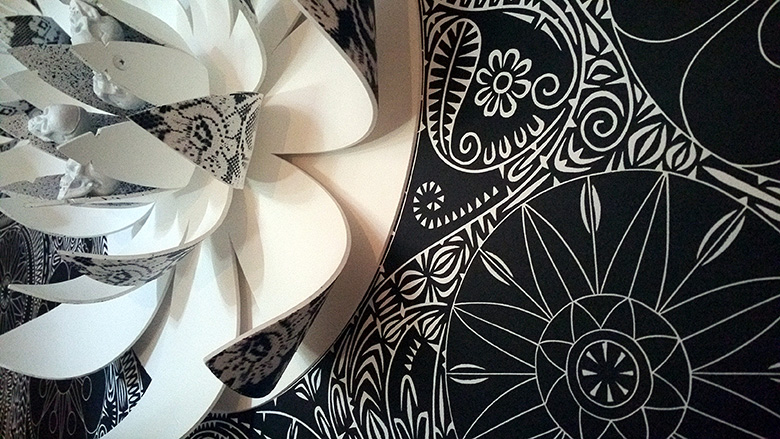 Brian Robinson
GNAP 17
Cairns-based artist and curator Brian Robinson grew up in the Torres Strait Islands. His practice includes painting, printmaking, sculpture and design, and combines his Torres Strait Islander heritage with a strong passion for experimentation. He employs styles as diverse as graffiti art, lino-printing and intricate constructions that echo Torres Strait cultural motifs, objects and activity.
In his new work and installation, Floristic sanctum, 2017, Robinson references the unique flora that grows throughout the Torres Strait as well as the traditional gardening practices that occurred in the region.
Brian Robinson is represented by Mossenson Galleries, Brisbane.
Image: ...and meanwhile back on Earth the blooms continued to flourish, 2013, palight plastic, enamel spray paint, shells, natural fibre, feathers, 200 x 350 x 5cm. Courtesy the artist and Mossenson Galleries