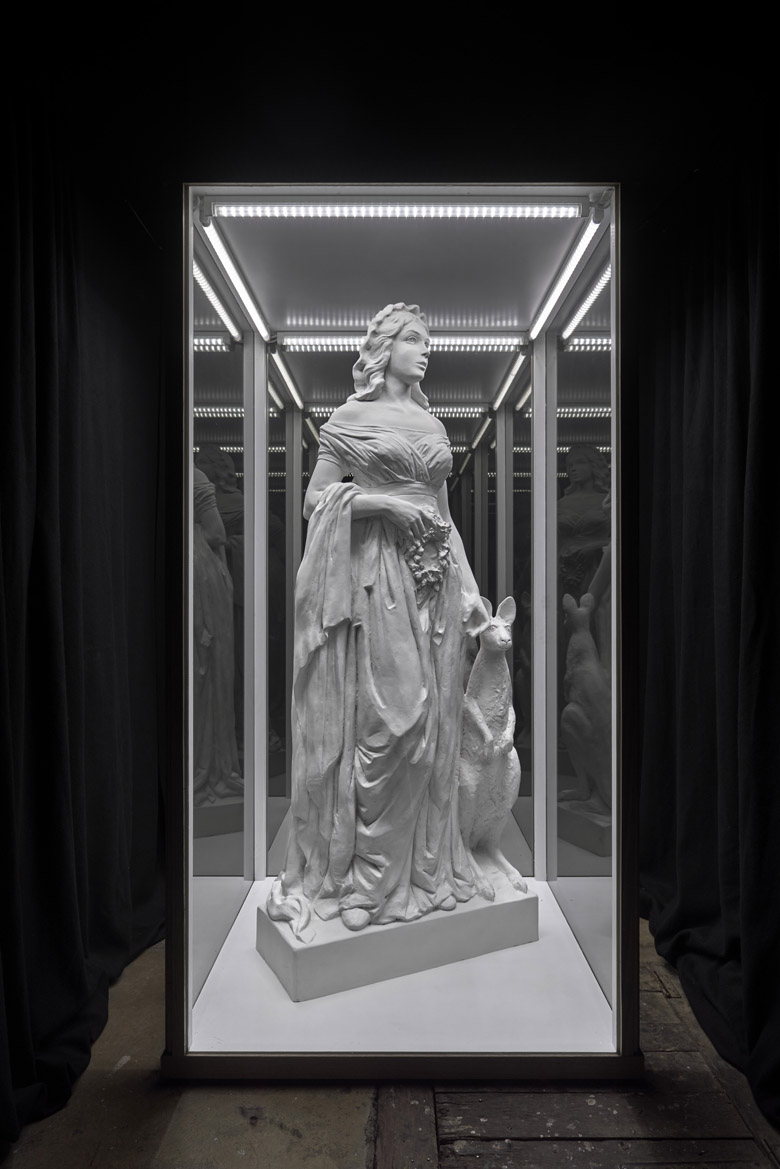 DAMP
GNAP 17
Founded in Melbourne, Victoria in 1995, DAMP currently comprises Narelle Desmond, Sharon Goodwin, Deb Kunda and James Lynch. Spanning over two decades, having over 70 individual artists, architects, designers, educators and others a part of the collective, DAMP's truly multi-disciplinary committed practice continues to present sculpture, installation, video, drawing, text, performance, painting, events and workshops.
Interested in addressing the relationship between art, artists and audiences, DAMP will often draw on the drama of conflict, individual desire and the expectations of defined social roles, peppered with an element of surprise, slapstick or amateur performative gestures.
In their work, The White Lady, DAMP reflects on an original sculpture installed on the banks of the Maribyrnong River in 1909 by the same name. Surrounded with the mystery of the original missing 'White Lady' DAMP's replica of current replica aims to further blur the authenticity of the sculpture, exploring themes of heritage, memory, fact and myth.- a cast made from a copy - a copy made from a photograph – a photograph of an original that continues to fade and recede.
Image: The White Lady, 2016, plaster, glass, timber and mirror film, 200 x 100 x 100cm. Photo: Matt Stanton. Courtesy the artists