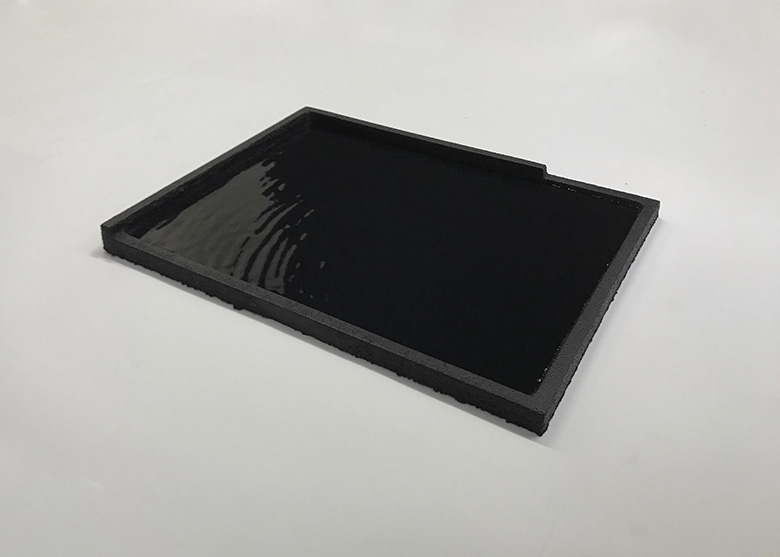 Julia McInerney
GNAP 17
Adelaide-based artist, Julia McInerney's practice centres around the combined application of the literary order of words and the sculptural order of physical materials. The dialogue between these two languages aims to generate variations of a third language suspended between these two, distinct from those that allowed for its origination, yet at the same time, continue to support its existence. The title and material description of each work are intended to perform key roles in this process.
Literature, both contemporary and historical is a major source of inspiration, together with the lives of writers and the physical qualities of books. Her interests are also in the specific, optically generous and open material qualities of sculpture and the space between.
Julia McInerney is represented by Greenaway Art Gallery, Adelaide.
Image: her barely visible gestures from the series Leaves, 2017, squid ink, cast aluminium mixed with Rimowa suitcase, enamel. Dimensions variable. Courtesy the artist and GAGPROJECTS, Adelaide