Unistyle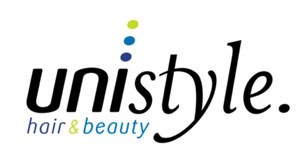 Premier regional training centre at Ballarat

**IMPORTANT UPDATE: As of Monday 23 March Unistyle hair and beauty salon will be closed until further notice per government social distancing advice. Please visit the Federation University Newsroom website for current Coronavirus advice**
At Unistyle Hair and Beauty we provide our students with high quality training. To develop their skills and experience we offer a range of discounted services to students, staff and the public.
Our apprentices and students are supervised by hairdressers and beauticians who are industry leaders in their field.

Student work | Jacinta Scott | Marnie Lehmann | Danielle Hoskins
Photography by Emma Cross of Jumpin Jac Flash Photography
Beauty salon
Here at Unistyle, our Diploma of Beauty students offer a range of treatments...
Facials | Massage | Make-up | Tanning | Waxing | Tinting | Nails | Spa and body treatments
Now taking limited appointments for our Beauty Salon
For appointments, please phone: 5327 8165
Please note: our phones are only attended during salon hours. Please leave a detailed message of your booking and we will return your call.
Ballarat beauty salon | Phone:5327 8165 | Beauty price list (pdf 268kb)
Salon hours | Tuesdays, 11am - 6pm | Wednesday, 11am - 6pm | Thursdays, 11am - 6pm
Ballarat SMB Campus | 107 Lydiard Street South, Ballarat | Campus map (pdf, 894kb)
Note: Unistyle is a training salon. Not all services are available at all times
Hairdressing salon
Here at Unistyle, our Certificate III in Hairdressing students offer a range of services...
Haircuts | Styling | Perms | Straightening | Treatments | Colour and foils
Ballarat hairdressing salon | Phone: 5327 8070 | Hairdressing price list (pdf 226kb)
Salon hours| Monday to Thursday | 9am - 4.00pm
Ballarat SMB Campus | 107 Lydiard Street South, Ballarat | Campus map (pdf 894kb)
** Note: salon is closed over the school holidays
Specific services and special promotional days will be announced via the FedUni Skills and Job centre Facebook page.
If you would like to be part of our client call for particular services such as chemical or keratin straightening, full-head scalp bleaches, ask the Unistyle reception to enter your details into our client list.
How do I get in to the hair and beauty industry?
You can find information regarding the range of hair and beauty programs offered by FedUni TAFE on our website by selecting Hairdressing and Beauty.
You can also call 1800FEDUNI (1800 333864)
For more information: Ask FedUni Portal