WorldSkills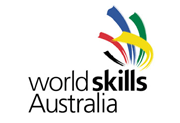 About WorldSkills
Federation University Australia has been the principal sponsor for over 25 years, of the Ballarat/Wimmera WorldSkills competitions. Through this partnership we encourage Australians to celebrate vocational education and training, to shift perceptions and create the understanding that to learn a skill, to choose a skill-based career, rewarding decisions you can make.
Competitions operate on a two year cycle. Regional competitions flow into national competitions and vocational competition winners, if eligible, you can become members of the Team Australia Skillaroos. WSA's program of competitions, aligned to National Training Packages, this work ensures that today's young people have the skills and abilities to compete within a rapidly changing global marketplace.
We have seen many FedUni students transformed through the challenge of competition. Their dedication to prepare for competitions, their satisfaction in achievement and the development of personal confidence has been evident.
WorldSkills is more than just Australia's biggest and most prestigious skills competition, these competitions unearth Skill Ambassadors – the perfect role models for all young Australians who are contemplating their futures, and an example for all Australians of what can be achieved in a trade or skills-based career.
Further information
See WorldSkills website www.worldskills.org.au
Regional contact: Tom Ryan
Mobile: 0422 918 221
tom@ludbrooksjoinery.com.au
WorldSkills National Office (03) 9249 1000 WorldSkills International website