Certificates in General Education for Adults (CGEA)
About CGEA - Pathways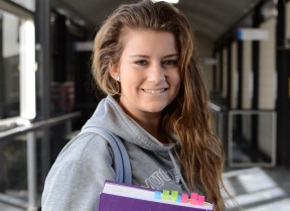 Federation College offers a range of accredited Certificates in General Education for Adults (CGEA). The CGEA program is designed for adults and young adults (15 years and over) who have not completed secondary education. The CGEA program improves literacy, numeracy and general education skills, and provides a pathway to other further education courses as well as to employment opportunities and increased community participation.
Certificate II in General Education for Adults – 22237VIC
Employment opportunities
CGEA courses can be taken by those who wish to improve their chances of finding work. The courses develop skills in reading, writing, spoken communication, Information Communication Technology and numeracy. They aim to help students become more job ready and confident to seek out employment and training opportunities.
Further study
The CGEA courses also provide valuable skills to people who are considering further study. It prepares students for further study at Federation University, especially at the Certificate IV or diploma level. It also helps students become independent learners in maths, computers, oral and written communication.
How to apply
The application method for CGEA – Pathways varies depending on your circumstances. Please visit the How to apply - TAFE page for further information.
Further information
Additional information can be found on the Pathways page of the Federation University Course Finder.