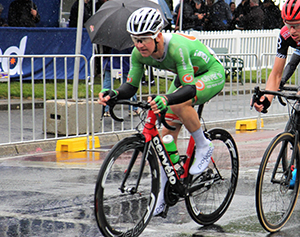 White Liam
Liam White's name has become renowned in the cycling world. Liam competes internationally for Australia as a road racing cyclist and graduated from Federation University with a Bachelor of Exercise and Sport Science in 2019.
He has collected many coveted racing titles over the years, most recently taking out the elite men's title at the Victorian Criterium Championships in 2020.
Liam completed his degree over four and a half years. "Thanks to all that have made the journey possible whilst giving me help and advice along the way."
He attended Ballarat Clarendon College and during his first years of racing gave back to cycling, volunteering for AusCycling (formerly known as Cycling Australia), assisting with marshalling, driving cars and event set up.