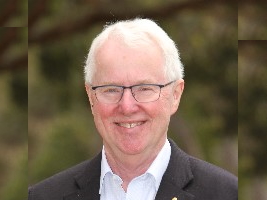 Mr Terry Moran, AC
Terry Moran AC was installed as the Chancellor of Federation University in 2019.
Mr Moran has a distinguished career working in State and Federal governments, including Secretary of the Department of Prime Minister and Cabinet, the most senior position in the Australian Public Service. He has also worked for seven years as the Secretary of the Victorian Department of Premier and Cabinet.
In addition to his public sector leadership and policy development expertise, Mr Moran has extensive knowledge in the education sector. He is a former CEO of the Office of the State Training Board in Victoria, the first CEO of the Australian National Training Authority in Brisbane and in 1998 was appointed Queensland's Director-General of Education.
In 2006, Mr Moran was appointed as an Officer of the Order of Australia (AO) for service to public sector leadership in key policy areas and program implementation.
In 2012, he was invested as a Companion of the Order of Australia (AC) for eminent service to the community through public sector leadership.