Klein, Britt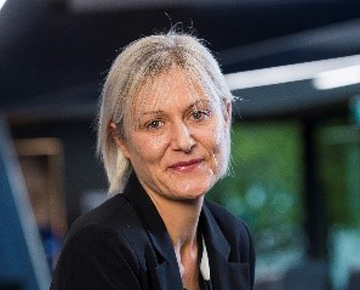 Professor Britt Klein
Professor Britt Klein holds a Professorial Chair (Digital and Mental Health) at Federation University and is a research leader at Federation's newest research centre - the Health Innovation and Transformation Centre.
Over the past five years, Professor Klein has developed three major digital health platforms including My Digital Health, an integrated platform for consumers and healthcare practitioners, and has also developed 13 mental health treatment and wellbeing programs and other digital tools.

Professor Klein works with research partners to develop and evaluate a national digital mental health platform for Australian youth and a digital mental health and wellbeing tool for the workplace. Her other area of responsibility involves investigating the biopsychosocial determinants and mechanisms of mental ill health and wellbeing.

With a strong research support and publication track record, Professor Klein collaborates widely. She has a Doctor of Clinical Psychology, is an Australian Health Practitioner Regulation Agency (AHPRA) registered psychologist with clinical endorsement. She holds positions on many digital and mental health expert advisory committees.