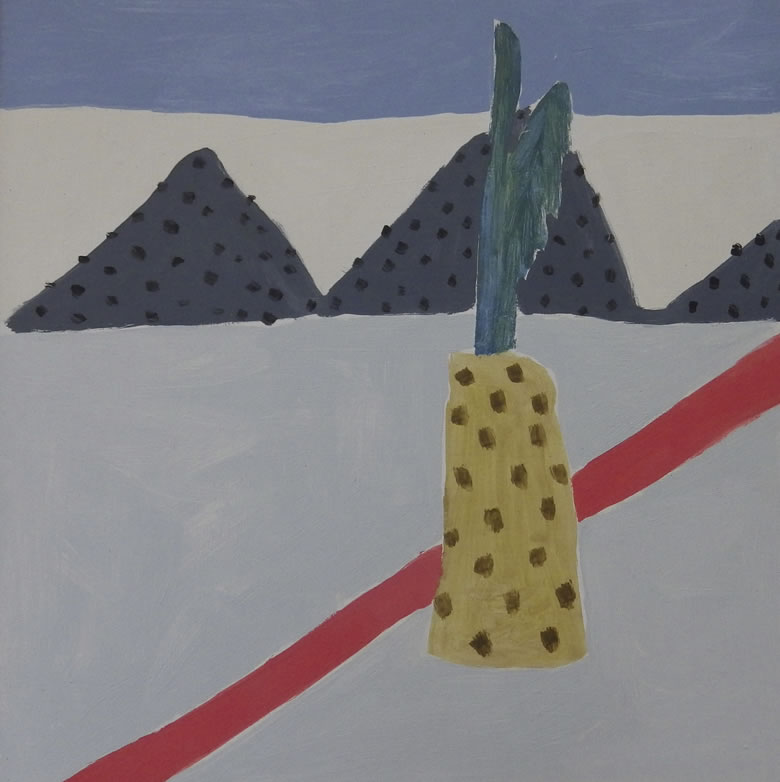 Neridah Stockley
GNAP19
Neridah Stockley explores the relationship to place: urban, remote, coastal and domestic landscapes. The artist likes to interrogate around and through forms – buildings, walls, corners, hills and clouds – looking for the aesthetic value in prosaic things. Her approach is often domestic in scale, with a reduced colour palette.
Stockley has recently introduced ceramics as a new medium for expression. She considers the surface of ceramic forms as a support for mark-making, similar to paper or board, on which she uses simple motifs found in her drawings and paintings: trees, clouds, industrial architecture and bands of rain.
Neridah Stockley's recent paintings are based on drawings of Morocco, Israel and Palestine following three months spent travelling during 2017–18.
Image: Hills With Snow, 2018 oil on board 40 x 40 cm Courtesy the artist