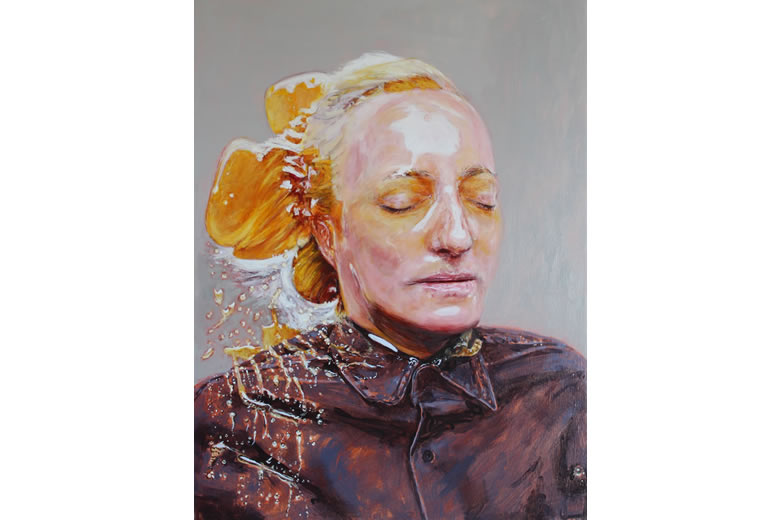 Amanda Davies
GNAP19
Amanda Davies is known for her figurative paintings that explore connections with feminist artists where self-representation, the role of personal history, the body and process are central.
Aware of the way painting has historically been intimately associated with the expression of feeling and particularly of what it means to be human, here Davies captures the transition through sickness and dying to becoming a corpse, the inhuman.
Long bewildered by the expression of feeling 'ill at ease', Amanda Davies work explores that sense of disquiet, where there is slippage between what the figure expresses, what the body senses, and what cannot be verbally expressed.
Image: Everything was like a secret voice speaking straight out of my own teeth, 2018-2019 oil on linen 40H x 30W cm framed. Courtesy the artist and Bett Gallery, Hobart