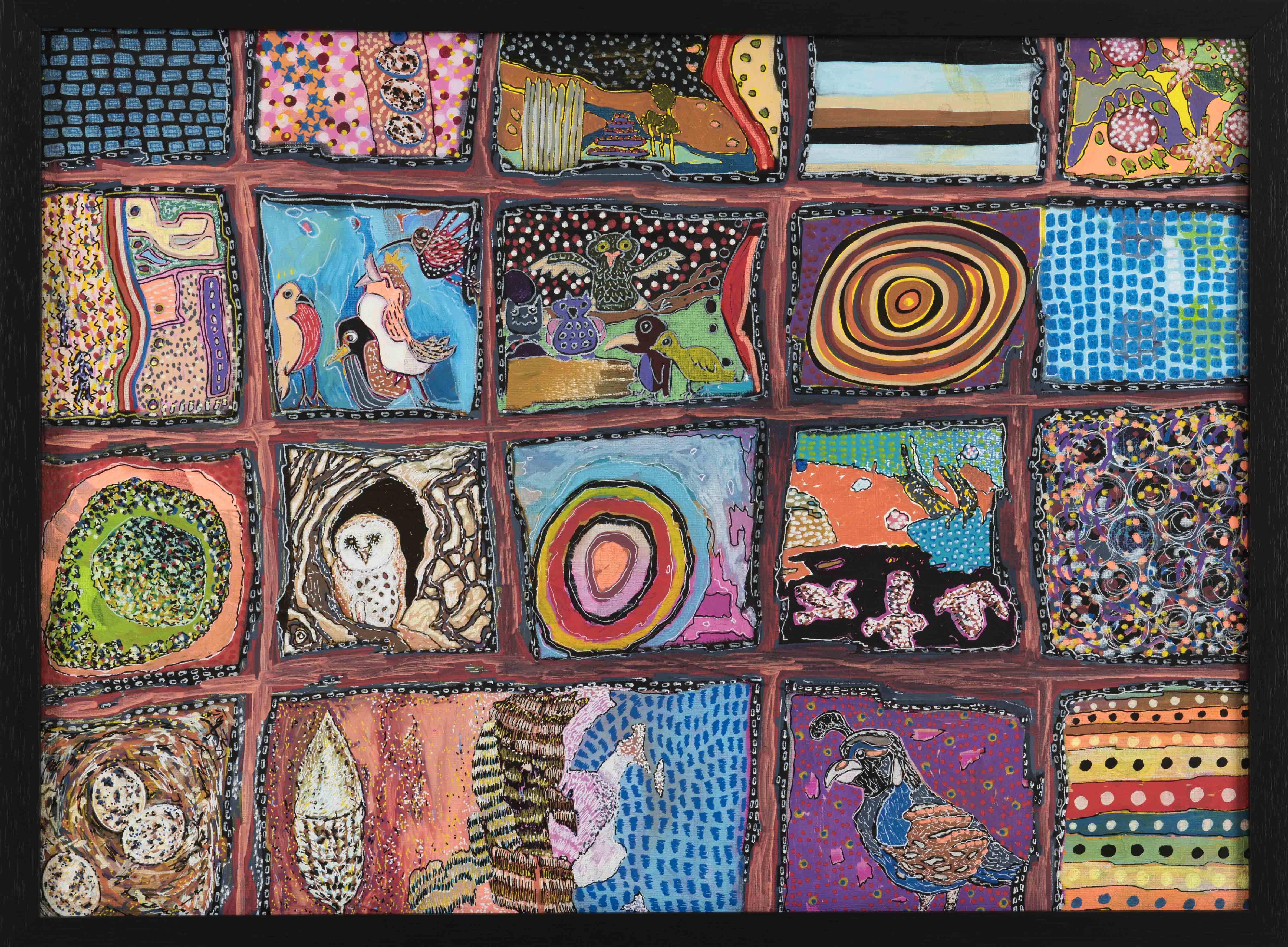 Claudia Moodoonuthi
GNAP19
During Claudia Moodoonuthi's first seven years of her life on Bentinck and Mornington Islands in the Gulf of Carpentaria, when she was raised by her late great-grandmother May Moodoonuthi, she developed a deep connection to Country and traditional ways of the Lardil and Kaiadilt people.Spending her childhood with significant artists in the community inspired in her a connection to her land through her artistic practice.
Moodoonuthi's art reflects her connection to Country. Her bold and colourful images are influenced by her language, tribe, history, and family and in particular the Kaiadilt women's enchanting work incorporating the blazing colours of the tropics.
She paints her everyday life, her Kaiadilt family, her ancestors and her home on Bentinck Island
including images of fish, crocodiles, birds, sea and country together with mark making resembling the elaborate fish trap rocks that bound the island. Her art is all about fun and colour.
Image: My Vegemite Family 1, 2018 Copic marker and pyrography pen on paper 27.5 x 39 cm 49.5 x 61.5 cm framed. Courtesy of the Artist and Alcaston Gallery, Melbourne.