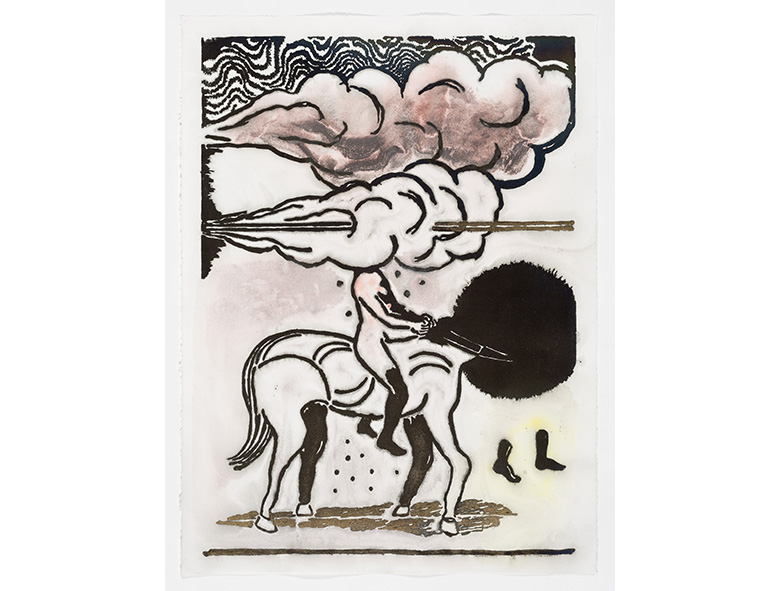 Benjamin Armstrong
GNAP19
The genesis of Benjamin Armstrong's work in the Guirguis New Art Prize (GNAP) 2019 is the story of the failed British settlement at Port Essington on what is now the Cobourg Peninsula, West Arnhem Land.
Following reading about the settlement in Mark McKenna's 2016 publication, From the Edge: Australia's Lost Histories, Armstrong was intrigued by the British attempt to settle and create a major port on the north coast, claiming the land as their own and disregarding the Indigenous inhabitants. Armstrong also incorporates the story of the legendary explorer Ludwig Leichhardt, who undertook an expedition from Moreton Bay to Port Essington in 1845–46.
Presenting lino blocks alongside a series of prints, Armstrong's work reflects how he has delved into the physical, metaphysical and psychological history of the colonial struggle and period of cross-cultural contact, reinterpreting these events of Australia's history while examining how narratives can be manipulated through a particular lens, distorting perceptions of the truth.
Benjamin Armstrong currently lives and works in Melbourne and is represented by Tolarno Galleries, Australia
Image: Leichhardt's Arrival, 2018 Linocut, dye, ink, coloured pigment, iridescent pigment. Image size 76.5 x 57 cm. Courtesy the artist and Tolarno Galleries, Australia