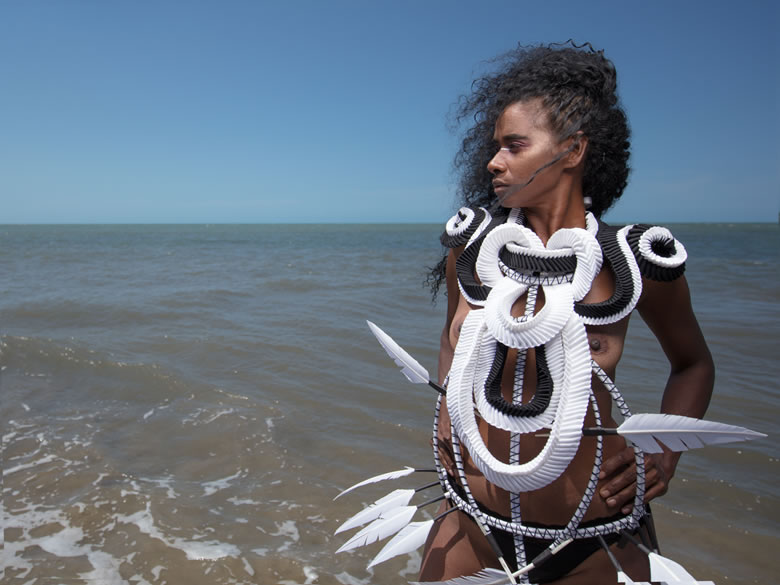 Grace Lillian Lee
GNAP19
Grace Lillian Lee is descendant of the Meriam Mer people of the eastern Torres Strait Islands. Her work explores traditional Torres Strait Island craft techniques within a contemporary Australian fashion and art context. Her practice is firmly underpinned by a desire to teach, interpret, inspire and adapt traditional design techniques in collaboration with communities across Australia.
Lee's passion for Torres Strait Islander textiles grew into creating work using 'grasshopper-weaving', which she learnt from renowned artist and mentor, Uncle Ken Thaiday from Erub (Darnley Island). Grasshopper weaving is one of the first types of weaving children are taught and derives its name from the toy grasshoppers they make for play.
Lee uses pre-dyed cotton webbing in the place of traditional coconut palm leaves and banana fibre and also plays with the scale, shape, form and material type to explore contemporary issues, such as multiculturalism and identity.
Image: Body Sculpture (black/white), 2018 cotton tape, feathers, cane, cotton string 1m x 0.4m Courtesy the artist