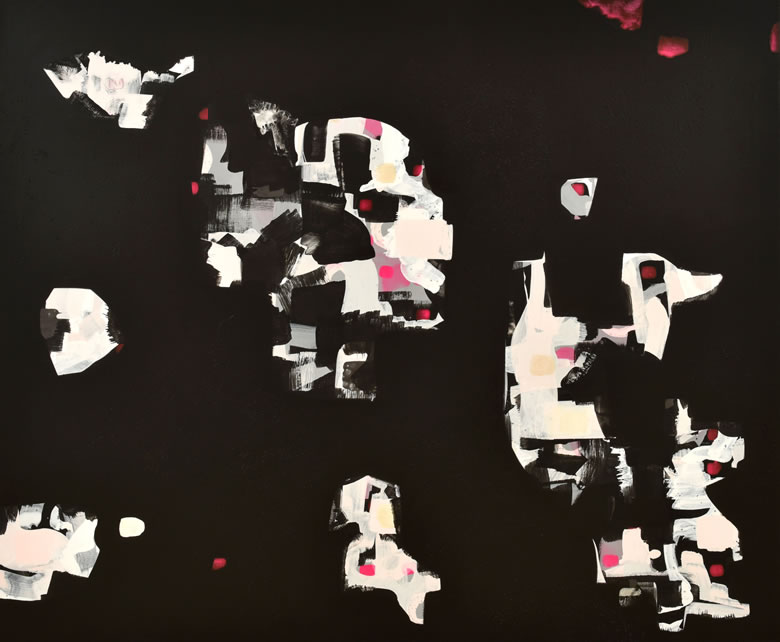 Karen Mills
GNAP19
Darwin-based artist Karen Mills is a descendant of the Balanggarra people, of the Oombulgurri and Forrest River Aboriginal reserve in the East Kimberley. Her practice investigates themes of identity, connection and disconnection with her Aboriginal heritage and the timeless relationship that Aboriginal peoples maintain with their ancestral country despite recent histories of dispossession and displacement.
Her paintings are generally landscape-based, of remembered places, experiences and feelings about Country. These works capture a sense of the rich history and survival of Aboriginal culture hidden beneath layers of sediment. Her use of natural ochres and pigments to make her own paints has become her trademark, the luminosity and textural qualities of the minerals enabling her to create engaging layered surfaces.
Salt pans, the shimmer and stark beauty of the dry lake landforms in the landscape are the source of inspiration for Karen Mills' 'pink' paintings.
Image: Untitled: pink, 2018 pigment and ochre on canvas 80 x 30 cm Courtesy the artist and Alcaston Gallery, Melbourne