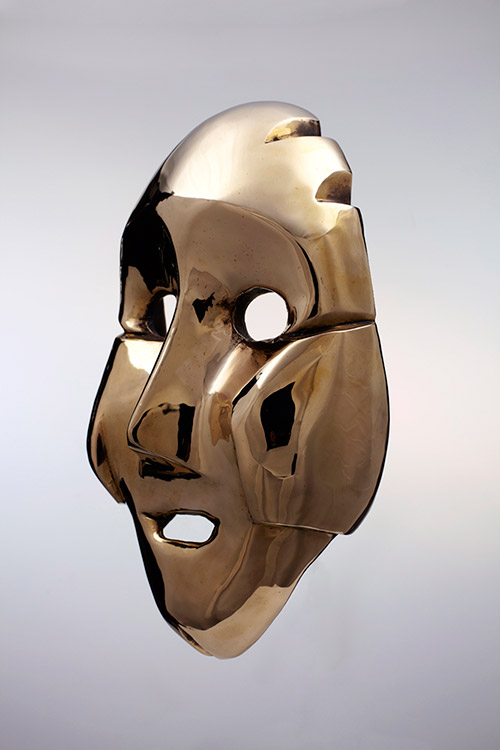 Darren Sylvester
Guirguis New Art Prize 2013
Darren Sylvester's multidisciplinary practice involves photography, sculpture, video, music and performance. Usually involving a wide range of pop culture elements and narratives, each medium is given a high-end production sheen or twist to be transformed into a discussion on contemporary ennui, pathos and mortality.
In a new series of polished sculpted bronze masks, based on the imaginary oceanic tribe-like designs invented by pharmaceutical companies for skin moisturising and whitening demonstrations, Sylvester gives them names which double as titles, deliberately fragmenting and alluding to the exotic and modern day witch-doctory promoted by the beauty industry.
These gleaming, opulent bronze masks with mouths agape appear to plead in the hope that science, technology and Proctor & Gamble pharmaceuticals can suspend the deterioration of the body, enabling us to play further on desires for endless youth and beauty.
Image: Shiseido Aqualabel, 2012 bronze 31.5 x 17.5 x 11.5 cm. Courtesy the artist and Sullivan+Strumpf, Sydney