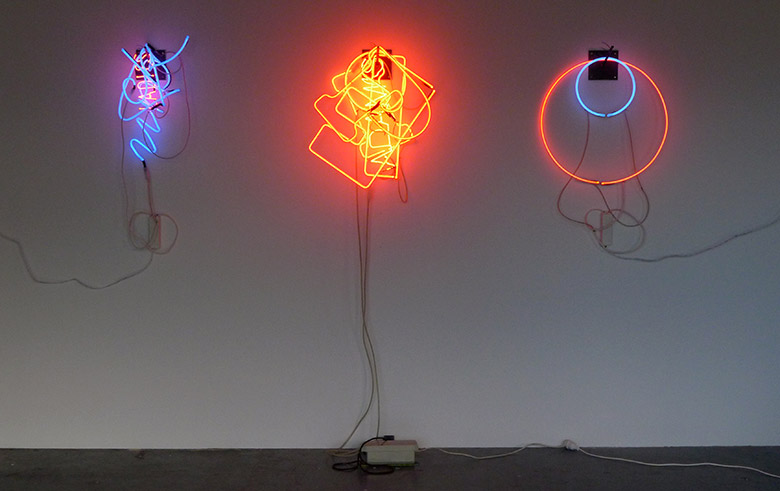 Brendan Van Hek
Guirguis New Art Prize 2013
Brendan Van Hek's work often takes the form of installations. These vary in tone and scale, shifting from the industrial and minimal to the opulent and colourful. Influenced by popular culture, literature and the diverse and varied sources that affect cultural producers today, his work emerges from narratives located in personal history, fiction and cultural politics.

Brendan's work incorporates materials such as neon, mirror, glass, metal and disco balls. Utilising their innate qualities he manipulates the elemental properties of these materials in order to extend and often negate their symbolic potential. Brendan's work explores race, religion and masculinity and the social politics around these issues.

His recent work Colour Composition #2 is part of an ongoing series of works that explore narrative, fiction and social history. Made up of found neon comprising text, numbers, symbols and remnants of advertising signs, they are hung on hooks and tell a contemporary tale constructed from relics of the past.
Image: Colour Composition #2, 2013. Dimensions variable, neon, metal hooks. Courtesy the artist and Anna Schwartz Gallery, Sydney.