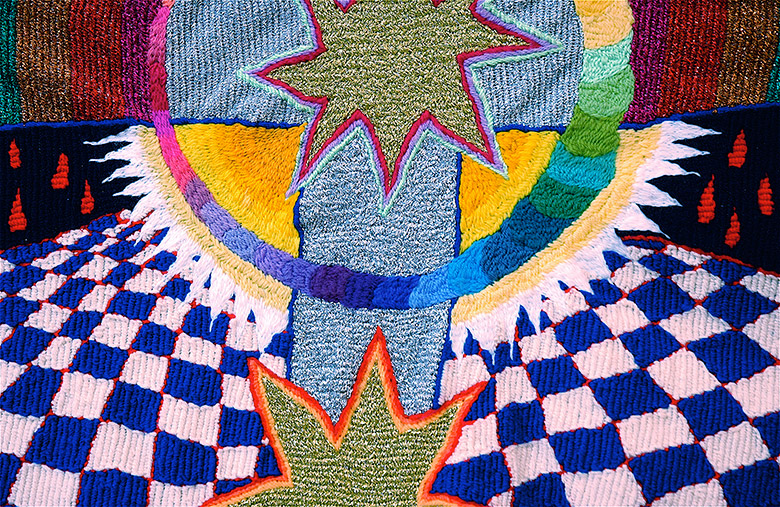 Paul Yore
Guirguis New Art Prize 2013
Paul Yore's multidisciplinary practice involves installations, painting, sculpture, sound, drawing and tapestry. His playful, imaginative and fantastical work investigates constructions of culture, place and identity. Yore erects imaginary worlds from a jumble of materials including fountains, kinetic sculptures, decorated objects, colourful detritus and natural items to form hybrid installations. His mystical interventions employ absurdity and joy as beneficial responses to being confronted with meaninglessness, hopelessness and apathy.

In a new multi-coloured hand-woven tapestry, Yore explores the Ballarat goldfields and issues surrounding violence, redemption and peace, utilising a range of cryptic symbols while at the same time interrogating his own position as a descendant of 19th century Irish migrants.
Image: The Glorious Dawn, 2013. Tapestry 80 x 130 cm. Courtesy the artist.