Leonard, Zeb Dr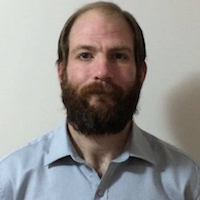 Position: Scholarly Teaching Fellow
Study area: Criminal Justice
Location: Berwick Campus, Building 901
Phone: 5327 6406
Email: z.leonard@federation.edu.au
Qualifications
Graduate Certificate of Education, Tertiary Teaching - University of Ballarat - 2015
Doctor of Philosophy - University of Ballarat - 2011
Graduate Diploma of Education, University of Ballarat - 2006
Bachelor of Humanities and Social Sciences (Hons) - University of Ballarat - 2004
Teaching
Program
Bachelor of Criminology and Criminal Justice
Biography
Zeb commenced teaching in a range of programs with the university following his PhD graduation in 2011. He joined the Berwick campus as a Scholarly Teaching Fellow in Criminal Justice in 2019. His PhD thesis, titled 'Atomic (Con)testing: public representations and reflections on British atomic testing in Australia' was an exploration of the public debates surrounding Britain's controversial weapons tests of the 1950s. Zeb served on the steering committee for the multidisciplinary Cultural Enquiry Research Group (CERG) from 2012 until 2019.
Publications
Refereed journal articles
Leonard, Z, 'Tampering with history: varied understandings of 'Operation Mosaic' ' Journal of Australian Studies, 38 (2), 2014.
Associations
Member of the International Society for the Study of Rural Crime (ISSRC)