Reed Henderson, Julie Dr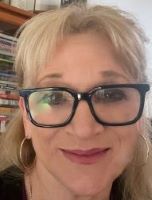 Position: Lecturer, Program Coordinator - Bachelor of Visual Art
Discipline: Visual Art / Interdisciplinary
Location: Arts Academy Gippsland and Ballarat, Gippsland Campus, Room 16_113a
Phone: +61 3 5122 6050
Email: j.reedhenderson@federation.edu.au
Qualifications
2020-22 Research Integrity Training Federation University
2013 Graduate Certificate in Higher Education /Academic Practice) with Full Spectrum Scholarship for Higher Education Pedagogy, University of South Australia
2011 Doctorate Fine Art Practice-led Research University of South Australia -Pass forthwith
2005 Master of Fine Art (Year 1) (Post Grad Dip. Fine Art) Glasgow School of Art, as Anne & Gordon Samstag International Scholarship, Glasgow University Scotland2001 Master of Visual Arts (Research) –University of South Australia
1997 Bachelor of Visual Arts (First Class Honours) –University of South Australia
1979 Diploma of Education –University of South Australia
1985 Enrico Cecchetti Classical Ballet Examination, Advanced Honours
Biography
Dr Julie Reed Henderson is an Australian conceptual and multi-media artist who works with researchers in fields including science, engineering, and other arts disciplines. Her work often includes collaborative projects. She is currently a researcher and program coordinator of the Bachelor of Visual Art at Federation University Australia's Art Academy in Gippsland and Ballarat.
In 2004-2005 Reed Henderson was the recipient of an Anne & Gordon Samstag Scholarship undertaking a year-long residency in the UK for a Master of Fine Art in Glasgow School of Art. She has exhibited nationally and in Sweden, Austria, China, Philippines, Scotland, and England.
Reed Henderson received her doctorate in practice-led research at the University of South Australia focusing on the artist as eccentric archivist. She was studio head of sculpture and installation and a lecturer in honours and postgraduate studies in 2012-2015. In 2015-2018, she wrote and coordinated the Bachelor of Creative Arts Visual Arts Honours for Flinders University prior to her current appointment in Victoria.
Areas of expertise
Reed Henderson's expanded art practice is firstly concerned with the influence of time, and attention on social relationships with others. Her performance, moving image and installation works are informed by initial training and experience as a contemporary and classical dancer. Often featuring sound, music, and language components, the work considers the influences of everyday perceptions and sensory and social encounters.
Reed Henderson's related research focuses on art as work, (and an "ecology of practice") and involves collaborations with skilled makers from various other fields. Situated both within and beyond art and institutional contexts it activates relationships mobilised under the conditions of creative co-production and artistic purpose. Surprising conjunctions are galvinised in bringing together the skills of everyday workers and artistic context such that the pragmatic and incidental can become agents of pivotal renewal and consequence.
Research interests
Art as Work, Art and Usership, Post-production
Art as Ecology of Practice/ Art as inventive change agent Expanded Spatial Art Practice/ Installation as artistic agency
Artist as Eccentric Archivist/ Media archaeologies/ Digital and analogue practices in relationship and the distribution of artwork
Interdisciplinary practice, art and science, engineering
Material Ontologies /Vital Materialism
Creativity/thinking through making /art and not knowing/ pragmatic philosophies
Teaching
Bachelor of Visual Art
Bachelor of Arts (Creative Arts) (Honours)
Bachelor of Visual Arts
Postgraduate Supervisor Masters and PhD by Research
Courses
Honours Studio Project A (AABCA 4023)
Honours Studio Project B (AABCA 4024)
Visual Art Practice Studio 4 (VASAP 2004)
Visual Art Practice Studio 5 (VASAP 3005)
Visual Art Practice Studio 6 (VASAP 3006)
Visual Art Professional Art Practice (VAPAP 3005)
Supervision
Doctoral-Practice-led Research
2017 HUPPATZ, Matthew, Inside—outside—passing—through: queer passages in a contemporary sculpture-based practice (completed) (Principal supervision)
2018 TORCHIO-WATERS, Sera, Genealogical Ghostscapes: unsettling settler colonial home-making legacies in South Australia'. (completed). (Associate supervision)
2015 BEVAN-PARRELLA, Elizabeth, Follow any path from A until B: useless gardens: gifted ecologies. (completed) (Associate supervision)
2014 REDWOOD, Cherie Inside Out: The Holding. A study of the holding capacities of (the hand-eye relationship) visual arts practice (completed) (Associate supervision)
2016 MOORE Tom, Potato-fish-car: exploring the metamorphic qualities of glass to create comic narratives (ongoing) (Associate supervision)
Research Masters
2016 HOCKING, Gail, I wash my steps in butter: a journey into the space between (completed) (Principal Supervision)
2015 KRUGER, Peta, Connecting the diamantes: a practice-led investigation of jewelry networks (ongoing) (Principal Supervision)
2015 GRBICH Sasha, Performative Encounters: making conversations with local worlds (completed) (Principal Supervision)
ANTIC, Alexandra, Mirroring echo: exploring the impossibility of wholeness and integration of personality (completed) (Associate supervision)
2015 KELLY, Christobel, Hidden in Plain Sight: an investigation of the walked Landscape and desire lines. (completed)(Associate supervision)
2014 O'KEEFE, Riley, Fragmenting Infinity: the limitless potential of Artistic Forms (completed) (Principal Supervision)
Publications
Books and catalogue essays
2018 Catalogue-Reciprocal art taking part, making place Sofie CorsoSister ARI- Adelaide
2016 Catalogue- Valley of Labours and Joys, Essay for Exhibition Landscape and Dissonance, Format Collective Adelaide
2011 Archival Drift: Attention, Performance and Affective Ecologies in Spatial Art Practice, doctoral thesis. (unpublished)
2011-12 Catalogue: the fake the take and the time of the artist, essay for Full Spectrum and Kontaktraum exhibition Joe Felber, Zurich
Journals and online publications
2016 Review of Peter Kennedy exhibition Resistance at AEAF for fine print art reviews online
2011 'Errand Workshop' review, Artlink: Contemporary Art of Australia and the Asia-Pacific, 31:4, 92.
Practice-led research exhibitions
2019 Political Dancer exhibition West Thebarton Art Space, Adelaide
2018 Public Art Commission Leigh St, Adelaide City Council
2016 2017 ONE 7 IOTA- Trans-disciplinary performance- new movement, sound and objects Lion Arts Centre precinct-public performance direction and choreography with dancers & visual artists in collaboration Adelaide City Council Art and Culture Grant
2015 Strange Attractors in Climate Century with Vitalstatistix theatre company, supported Australia Council for the Arts 7 artists and consultant scientists, futurists and ecologists from Melbourne and Adelaide
2015 Felt Public- Thunderer -Ephemeral Public Art project -Whitmore Square, Adelaide, Feltspace ARI
2015 . . . dot in Do it publication, curated by Hans Ulrich Obrist and Gillian Brown, Samstag Museum Adelaide
2013 Lean to /Line Made by Leaving, in Arte Magra, performance collaboration with Jude Walton & Aleks Danko Adelaide Botanical Gardens, Curator: Domenico de Clario, October 7/8, Australian Experimental Art Foundation
2013 until it looks like you in provisional states Contemporary Art Centre SA, Curator Logan McDonald
2013 the extent of the colony in Crystal Palace Flinders University City Gallery exhibition, Curator Lisa Harms
2012 Solo exhibition a universe of small truths Australian Experimental Art Foundation Curator Domenico de Clario
2012 Suspender in SafARI exhibition coinciding w Sydney Biennale, The Rocks, Curators Danielle Hobson & Nina Stromqvist
2011 notations for an unknown room installation, kinetic assemblage 2nd floor Malcolm Reid Building, Rundle St Adelaide -Doctoral project
2011 the slight surprise of action installation kinetic assemblage Liverpool Street Gallery, Hindley St Adelaide Doctoral project
2010...and this applied to rocks New New, CACSA survey show 200 Curators: Peter McKay & Alan Cruikshank
2010 Solo exhibition the slight surprise of action DVD, sound & installation assemblage, Light Square Gallery Curator: Yasmin Grass
2010 Air conditioner, sound, installation, small acts of tenderness & violence, Focus, Peel St Adelaide, Curator Lisa Harms
2010 having nothing to do with savagery installation in Heartlines Adelaide Festival Curator: Mary Knights
2007 Continuous wave: Forms for a dialogue -suite of 4 DVD, CD sound & performance works in There forever ephemeral public art Port Adelaide, Curators Dr Linda Marie Walker and Dr Steven Loo with 7 artists/writers
2005 Hype Man & illuminati, Glasgow School of Art MFA Show, Mackintosh Gallery, Glasgow UK
2005 Syncopations- Great Britain Art Now, Wetterling Gallery Stockholm, Curators Eveline Bernasconi, Ellen Wettmark
2003 Spin, DVD projection in Art Gallery of SA, Adelaide International Film Festival, Curator: Sarah Thomas
2002 Shortfall photographic print, in Installation Stills, Contemporary Centre for Photography, Melbourne,& CACSA
2001 25 Songs Choreography and 5 dance performances in Graz, Austria and Shanghai, China: collaboration with Swiss/Australian artist, Joe Felber & Sydney composer, Elliot Gyger.
2000 Between the Eyes Evil Shaved, Series of 6 collaborative performances with Kevin Henderson of Dundee, at Experimental Art Foundation, Telstra Adelaide Festival, Curator Christopher Chapman
2000 stumla, sound installation, 5th Baguio International Art Festival, Philippines, Curator: Santiago Bosé
Refereed conference proceedings
2015 so far still, still there: attention, performance, making, in Australian Experimental Art Foundation Performance Symposium curation Ann Marsh, Victorian College of the Arts Melbourne University and Nick Tsoutas.
2009 Making Small Talk-Interdisciplinary Art Practice and the "Compulsive Unlikely" conference paper presentation in Expanded Spatial Practices Uni SA with Jane Rendell Bartlett School of Architecture University College, London
2009 Possibility over time- conference paper, Loughborough University, Leicestershire UK
Associations
Latrobe Regional Gallery Advisory Board
Gippsland Art Network, Sale
Public Art Network, Adelaide
West Gallery Thebarton, Adelaide
City of Adelaide Public Art selection Panels
Norwood /St Peters Public Art Selection Panels
Arts SA Grant Selection Panels/ Panel Convenor