Vanne Trompf Scholarship
Category

Foundation

Location

Ballarat; Wimmera

Annual value

$1,000

Open date

14/08/2022

Close date

03/03/2023

Study sector

Higher education; TAFE

Study level

Certificate; Diploma; FAST (pre-bachelor); Bachelor; Honours; Postgraduate

Student type

Refugee

Student status

Continuing

Scholarships available

1
How to apply
Apply directly through our Scholarships and Grants portal.
About Vanne Trompf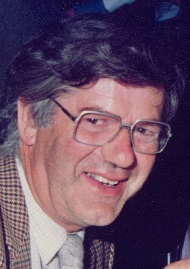 Vanne Trompf was an architect, farmer and wool promoter, and self-taught car mechanic. He grew up in Melbourne, gained his Masters of Architecture from Melbourne University in 1966, travelled and worked overseas for seven years before returning to Australia, and finally settled in Dunkeld, running a private practice mainly in the Western District, and Melbourne and Kyneton. He closed his practice in 1990 and devoted his time to his farm, promotion of the wool industry and maintaining and running his 1953 Bentley Continental.
Vanne's father attended the Ballarat School of Mines, as did his uncle, Percy Trompf, who became a well-known poster artist in the thirties. Vanne always enjoyed welcoming overseas people, especially refugees and students to his home, in return for the remarkable hospitality we had experienced from people of all walks of life and in many different countries when we were living abroad. So it is appropriate that this scholarship is awarded to a refugee student of Federation University in memory of Vanne Trompf.
Recipients