Latrobe City Scholarships
Category

Foundation

Location

Gippsland

Annual value

$5,000

Open date

17/01/2022

Close date

04/03/2022

Study sector

Higher education

Study level

Bachelor

Student type

Domestic

Student status
Additional eligibility criteria

Environmental studies
Aboriginal or Torres Strait islander
This scholarship is $5,000 per year for the duration of a students degree (maximum 3 years)

Scholarships available

2
How to apply
Apply directly through our Scholarships and Grants portal.
About Latrobe City Council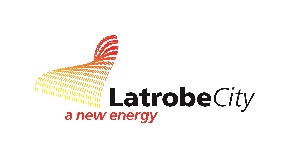 Latrobe currently employs over 1000 staff in a number of different locations across the region. With over 50 different disciplines of work, Latrobe provides a diverse range of exciting and fulfilling career paths, available full-time, part-time and casual.
We provide excellent working conditions and a range of employment arrangements to ensure our staff remain committed to working towards the enhancement and development of the local community.
Recipients