Energy Australia Scholarships
Category

Foundation

Location

Gippsland

Annual value

$6,000

Open date

12/10/2022

Close date

03/03/2023

Study sector

Higher education

Study level

Bachelor; Honours

Student type

Domestic

Student status

Continuing; New / commencing

Additional eligibility criteria

Undertaking studies in Bachelor of Engineering (Electrical and Information Engineering) (Honours)
Bachelor of Engineering (Civil) (Honours)
Bachelor of Environmental and Conservation Science
Must be undertaking 400-450 hours of IPP through the Industry Placement Program at Energy Australia.

Scholarships available

4
How to apply
Apply directly through our Scholarships and Grants portal.
About Energy Australia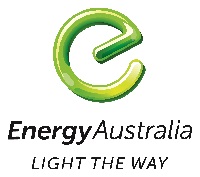 Energy Australia keep the lights on for customers today, through their energy generation facilities powered by coal, gas and renewables, combined with large-scale storage. And they're leading the delivery of the clean energy system of the future, with projects that will provide flexible generation and enable the growth of renewables. They're making the transition simple for our 1.6 million customers. For example, by offering them the best of home solar and batteries combined with the grid, with solutions like Solar Home Bundle.
They are committed to reaching net zero emissions by 2050. As part of this they'll transition out of coal by 2040, in a way that doesn't leave communities or our people behind. It's all part of leading and accelerating the clean energy transformation with reliable and affordable energy for all.