Cameron Beyer Scholarship
Category

Foundation

Location

Ballarat

Annual value

$7,000

Open date

14/08/2022

Close date

03/03/2023

Study sector

Higher education

Study level

Bachelor; Honours; Postgraduate

Student type

Domestic; International

Student status

New / commencing

Scholarships available

1
How to apply
Apply directly through our Scholarships and Grants portal.
About the Scholarship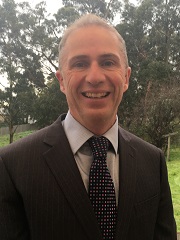 This Scholarship has been established from funds raised by Federation University Council members. In 2020 the Council awarded this scholarship in memory of a former Council member Cameron Beyer.
Cameron Beyer started working at Federation University in 2004 as a Business Development Consultant where he helped identify education and training opportunities and worked at converting these opportunities into new enrolments for Federation University. He later became the Deputy Director of the Commercial Services team working with the University Schools to identify and contract training and education consultancy for organisations across Australia.
Cameron also had a thirst for knowledge himself completing his Honours in Psychology, a Bachelor of Applied Science, a Diploma of Project Management and a Certificate in Training and Assessment. He was passionate about Federation University and joined the Council of the University in 2016 and 2017 to not only learn more about the University but also to be a voice of the working staff. He always committed himself one hundred percent to any projects he undertook; he looked for positives in all situations and enjoyed problem solving. He loved to engage with people from all walks of life and accepted everyone for who they were and what they did. He was a great team player.
He was a devoted family man, who loved his two young daughters and continually encouraged them to be the best people they could be. He had a passion for all sports, especially tennis and football, and was involved in many sporting committees as he wanted to be an active part of his community. He saw the need to keep a balance between work, family and leisure.
He would be very proud that this award is being given in his recognition, but he would also be humble, and he would like to think that this award would be appreciated and wisely used to enhance the life of the recipient in their endeavour to further their learning and to make a living impact.
Recipients
2022 Cameron Beyer Scholarship
2021 Cameron Beyer Scholarship