Gippsland PHN Scholarships
Category

Foundation

Location

Gippsland

Annual value

$7,000

Open date

Close date

Study sector

Higher education

Study level

Bachelor; Honours

Student type

Domestic

Student status

New / commencing

Scholarships available

3
How to apply
Apply directly through our Scholarships and Grants portal.
About the Gippsland Primary Health Network (PHN)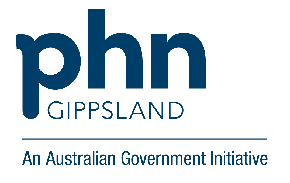 Gippsland Primary Health Network (PHN) is part of a national structure of 31 Primary Health Networks across Australia. Since 2015, it has been committed to improving health outcomes for the people of Gippsland.
Gippsland PHN's vision and strategic purpose have been, and remain, a 'Measurably Healthier Gippsland'. This vision can only occur with a unified approach among the primary health care system and communities, so Gippsland PHN aims to fill a vital role as a trusted and credible source of information, a vehicle for collaboration, and strong advocate, essential to local decision-making.
The PHN receives funding from the Australian Government for a range of activities and functions:
Commissioning health services following rigorous assessment of data which helps us to identify and prioritise health needs and to support access to services for vulnerable populations
Health system improvement programs in which models of care are co-designed through consultation with health professionals and communities to facilitate seamless care across the system
Strengthening primary care for the provision of safe, quality services through workforce and quality improvement initiatives.