SULAIMAN, Mohd Kamal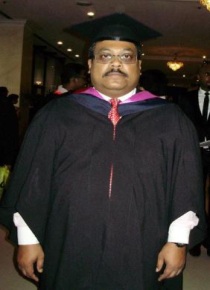 Degree
Master of Business Administration
Current position
Assistant Vice President
Performance Management, Business Planning
Employer
ASTRO
What are some of your career highlights?
Building the information foundation for the organisation which would contribute to limitless analysis and reaping the full potential of the information
Enhance values to the organisation by providing info as needed and seamless view
Describe the most enjoyable and challenging aspects of your job.
Day to day dealing with numbers, analytics and imagining how those numbers communicated with each other are very enjoyable.
When it is successfully linked and the outcome is as anticipated by the organisation. The challenge is to ensure that all the numbers and information collaborated with each other else it would be wasted analysis
What are your strongest memories while you were studying at the University?
The strongest memories would be being exposed to a totally new world where the university provided me with high calibre lecturers where their main objective is for me to really understand what MBA is all about and provide me the strength to face the world well equipped.
Do you have any advice about life after study to pass on to current students?
After the MBA, I have seen life in a totally different perspective and value what I have learnt where I realised there are a lot of improvement that could be done should you put your effort to it.