MAZUMDAR-SHAW, Kiran Dr
Dr Mazumdar-Shaw graduated from the Ballarat College of Advanced Education in 1975 as a Master Brewer with a Graduate Diploma in Malting and Brewing. She also received an honorary Doctorate of Science from the University in 2004 in recognition of her pre-eminent contribution to the field of biotechnology.
A first-generation entrepreneur, Kiran Mazumdar-Shaw became one of the youngest recipients of one of India's top civilian awards Padma Shri in 1989 and then the Padma Bhushan in 2005.
Named among TIME magazine's 100 most influential people in the world, Kiran Mazumdar-Shaw has made affordable innovation the foundation of her business model.
She was conferred with the Global Economy Prize for Business by Germany's Kiel Institute for the World Economy and Othmer Gold Medal by the Chemical Heritage Foundation in US for her outstanding contribution to biotechnology. Biocon, India's only publicly listed biopharmaceutical company, serves customers in over 85 countries and is committed to reducing therapy costs of chronic diseases like autoimmune, diabetes, and cancer. Through innovative products and research services it is enabling access to affordable healthcare for patients, partners and healthcare systems across the globe.
Dr Kiran Mazumdar-Shaw, a most distinguished alumna of the University and a pioneer of the biotechnology industry in India, was honoured by Federation University Australia on Thursday 5 March 2015 with the unveiling of a road named after her at the Mt Helen Campus.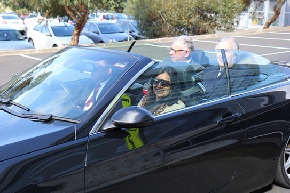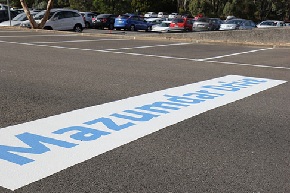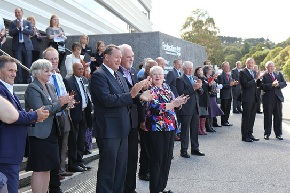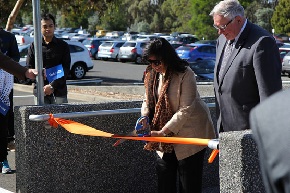 Dr Mazumdar-Shaw, chairperson and managing director of India's largest biopharmaceutical enterprise, Biocon, officially opened Mazumdar Drive near the University's Science and Engineering building. During her visit she was also inducted as an Ambassador of the University for a three-year term.