LETSON, Rebecca (nee Warnecke)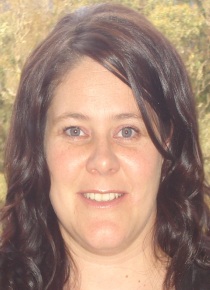 Degree
Bachelor of Applied Science (Human Movement) / Bachelor of Management
Graduation year

2000

Current position
Project Officer

Employer
Neurosurgical Society of Australasia

What are some of your career highlights?
Executive Officer - Australia and New Zealand Association of Paediatric Surgeons
Membership Administration Officer - Geelong Football Club
Marketing Communications Officer - Baseball Victoria
Describe the most enjoyable and challenging aspects of your job
Assisting surgeons and trainees make a difference in people's lives
Organising conferences and events
Travel and experiencing new places
Juggling work and family life

What are your strongest memories while you were studying at the University of Ballarat?
The Fieldwork Program - it's the best way to ensure a job after graduation
The lecturers were all approachable
The strong sense of community both on campus and in town
Being known as "Trackies", the PE Society and the PE balls
Do you have any advice about life after study to pass on to current students?
Always give 100%. If you're not giving 100%, you're in the wrong job and maybe even the wrong industry
The learning never stops, however the number of group assignments reduces.
It's not the piece of paper you get, it's how you use your experiences and how you development networks that gets you where you want to be
Always remember to give something back in the form of volunteering, be it within sport or some other area of interest to you.