AL-SHANTI, Rabah Mohammed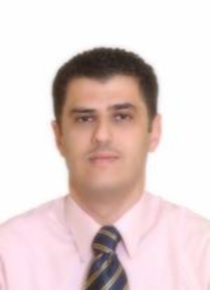 Degree
Master of Business Administration

Graduation year

2007
Current position
Project Officer and Economic and Financial Affairs Advisor

Employer
Japan International Cooperation Agency

What are some of your career highlights?
Evaluation and reviewing of candidate projects eligible for the agency's assistance
Disbursement of loans and grants to countries in the MENA region
Preparing studies on economics, political and social conditions of the MENA countries at macro and micro levels
Describe the most enjoyable and challenging aspects of your job
When I have to translate what I have studied into a practical work within my daily work, and of course the success and appreciation I receive for my performance.
What are your strongest memories while you were studying at the University of Ballarat?
The unlimited support from the University, the extra care given to each and every student from the administration as well as from the academic team.
Of course, I have won many fantastic friends during my studies at the University of Ballarat.
Do you have any advice about life after study to pass on to current students?
As I went for the General Management stream during my MBA studies at the University of Ballarat, I see my daily work tasks a reflection for the concepts and assignments that I used to conduct within management, organisational behaviour, international marketing, finance and most importantly economics, during my studies, thus makes me proud for the step I have taken when I decided to study MBA.
My last word to everybody is that investing your time, efforts and money in postgraduate studies is worth it and you should not regret it or rethink it again (especially if you are married or working!). Furthermore, choosing the University of Ballarat to achieve such an objective is definitely the right decision. Keep up the high spirit and God Bless.