HAYMAN, John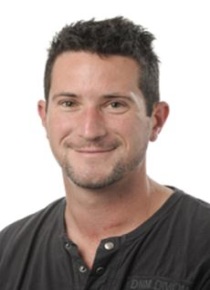 Degree
Graduate Diploma of Occupational Hazard Management

Employer
Monash University
What are some of your career highlights?
Golden Key Honour Society Membership 2013 (top 15% academically at UB)
Publishing scientific haematology papers in journals such as Blood, Current Biology & PLoS One in my research career as a geneticist.
Describe the most enjoyable and challenging aspects of your job
Monash University: Finding practical solutions to safety while considering legislative requirements. I enjoy working in a high end research environment with new and complex challenges daily. I enjoy strategic planning and building a safer work environment.
What are your strongest memories while you were studying at the University of Ballarat?
Friendships formed with VIOSH students and postgraduate learning.
Do you have any advice about life after study to pass on to current students?
Everything is achievable; you just have to want it enough. Find a job / career that you are absolutely passionate about and that makes you want to go to work every day.