CROWE, Bridget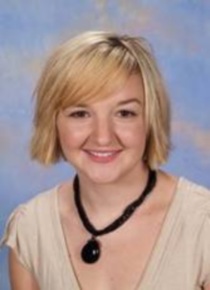 Degree
Bachelor of Education (Prep - Year 10)
Graduation year
2005
Current position
Year Level Coordinator
Employer
Catholic Regional College Melton

What are some of your career highlights?
Director of School Play
Literacy Coordinator 2007 - 2009
Year Level Coordinator 2009 - current

Describe the most enjoyable and challenging aspects of your job
Making a difference in the lives and education of young people.
Supporting staff and students who are having difficulties within the school.
Ensuring students are engaged in lesson content.
Managing and catering to various ability levels.
What are your strongest memories while you were studying at the University of Ballarat?
Support of university lecturers, making connections with other students and overall it was a very enjoyable experience!
Do you have any advice about life after study to pass on to current students?
Going from uni hours to full time work hours is hard!! However, going from uni earning capacity to a full time wage is great! My advice would be not to take on too many extra roles within your first year out of university. People often expect you to do extra to 'prove' yourself but it is important not to get too snowed under with additional responsibilities.