Alumnus wins big at Business Excellence Awards
Federation University congratulates alumnus Chris Radford on winning three awards at the Federation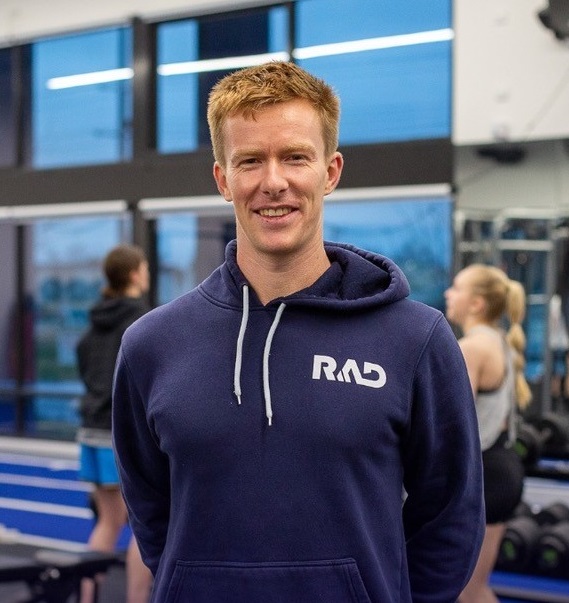 University Commerce Ballarat Business Excellence Awards, for strength and conditioning gym, RADCentre.
RADCentre was named Federation University Business of the Year in front of a crowd of 600 at the gala awards ceremony on 25 August, as well as winning the Vitrafy Life Sciences Health and Wellbeing Business Award and the Power FM SME Business Award.
Now in its 34th year, the Ballarat Business Excellence Awards highlight the achievements and successes of local businesses, acknowledging and celebrating business leaders for their strength, success, innovation and resilience. Winners across 16 categories were announced during the evening before the major award of Business of the Year was presented.
Judges commended RADCentre as an original business success story that needed to be shared.
"Their team's ability to respond, pivot and expand their business model and operations throughout the COVID pandemic has strengthened their position as a leading regional and state sports institute, rivalling the sports institutes in Melbourne. One of the keys to RADcentre's success is an extraordinary network of support and complementary partners, ranging from secondary schools and colleges, WestVic Academy of Sport and all the major sporting codes in Ballarat," judges said.
Federation University was proud to be a naming rights sponsor of the 2022 Ballarat Business Excellence Awards, hosted by Commerce Ballarat. Vice-Chancellor and President, Professor Duncan Bentley said, "The awards are symbolic of a community that has worked together to rebuild lives and livelihoods. In celebrating businesses that have excelled, we are also celebrating a community that cared and pulled together to support each other during challenging times. Federation University has a key role to play in helping with the recovery by driving economic growth and jobs in our regions."
Chris graduated with a Bachelor of Exercise and Sports Science (Honours) in 2014. In 2015 he started RADcentre in a single-car garage and has since grown the business into a successful enterprise through strategic planning, collaboration and partnership. The high performance facility services Ballarat and Western Victoria, offering Strength & Conditioning, Physiotherapy, Injury Rehabilitation & Dietetics.
Chris employs a team of coaches, many also Federation University graduates, who have years of experience in the field who have worked with teams and athletes from grassroots sports to the international stage.